Marcus Pickett
A Commonwealth Fund report has found that 72 percent of people who lose their health coverage when they become unemployed do not receive needed health care or prescription medications due to the cost. Adding insult to injury, forgoing these health care services does not eliminate health-care-related financial problems. The report indicates that 72 percent of people who lost their health coverage also struggle with medical bills or medical debt.
If you've recently lost your job, it may be necessary to take quick, aggressive action to maintain your health, access to vital health care services and your personal savings.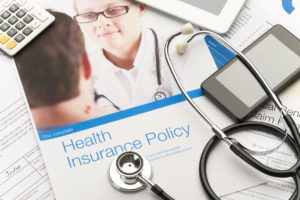 Maintain your health coverage
The best way to stay healthy after losing a job is to maintain your health coverage. Across the board, people who are insured during their unemployment have greater access to health care services, often dramatically so. People with coverage were more likely to visit a doctor when they had a medical problem and more likely to fill a prescription, according to the study. At the same time, people without coverage were more likely to skip medical tests, treatments, followup appointments and specialist care.
Yet maintaining health insurance coverage after a job loss often is difficult because many workers rely on their employer's group health insurance benefits. Without employer-subsidized coverage or a salary, health insurance may not be affordable for many. Still, there are some options:
Find coverage through a family member: This is the best option, if it's available. A spouse may have his or her own employer-sponsored health insurance. According to the U.S. Department of Labor, the Health Insurance Portability and Accountability Act of 1996 (HIPAA) allows a spouse who has lost coverage to enroll immediately, rather than wait for the company's open enrollment period. For those under age 26, it also may be possible to gain dependent coverage through a parent or guardian.
Consolidated Omnibus Budget Reconciliation Act (COBRA) coverage: This is one of most common ways for unemployed people and their families to maintain their health coverage. The advantage of this option is that it maintains your current benefit levels — but the premiums will be significantly higher than when you were an employee because the company is no longer pitching in. Keep in mind that some smaller employers aren't subject to COBRA and that employees dismissed for gross misconduct do not qualify.
Health coverage assistance programs: Whether it's Medicaid, the Children's Health Insurance Program (CHIP), veterans' coverage or other federal, state or local programs, some households may be eligible for financial assistance or government-sponsored health insurance. Starting in 2014, the federal health care reform law will provide additional financial assistance for low-income households.
Financial struggles may be inevitable
The Commonwealth Fund report shows that both insured and uninsured people who have lost their jobs may experience financial struggles. Nearly one-third of both groups used all of their savings, while 9 percent took out a loan or a mortgage against their home. About one-fourth of both groups were unable to pay for basic necessities, while one in 20 had to declare bankruptcy. Overall, about 40 percent of people experience some financial consequence, regardless of their health coverage. Again, despite these financial struggles, the key difference is that those with health insurance are more likely to maintain their health.
Avoid the vicious cycle syndrome
The stress of losing your job is itself a major health hazard. Other times, a medical condition may be a contributing cause in losing the job. In these situations, it's important to take action. Too often, a lapse in coverage or skipped health care leads to more severe health consequences, more expensive medical needs and, in turn, a further deterioration of your finances.