Mary Lou Jay
When someone steals your medical identity — using your health insurance card, Social Security number or other personal information to obtain medical services or prescriptions — it can harm both your wallet and your health.
Medical identity thieves use your data to submit bogus claims to your insurer or work with dishonest pharmacists to obtain prescriptions for drugs that they can resell on the black market. They may run up hundreds or thousands of dollars in bills for treatments or hospital stays, which could hurt your credit record when these bills go unpaid.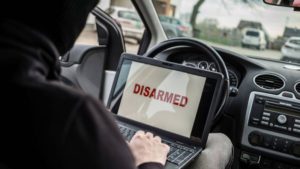 Friends can be foes
The Ponemon Institute found that almost 1.5 million Americans have been victims of medical identity theft, and it cost each victim an average of $20,600 to resolve his or her case. Sometimes, the thieves are strangers who hack into hospital databases or are unscrupulous medical office employees who steal your health insurance information and sell it on the black market.
In many cases, however, the thief isn't a stranger. The Ponemon Institute found that in 36 percent of all medical identity fraud cases, the thief was a family member. This could be why, according to the study, only half of medical identity victims report the crimes to authorities.
The biggest danger caused by medical identity theft is the risk it poses to your health. The thief's medical information becomes part of your medical record, so when you visit a hospital or see a doctor, they have incorrect information about any conditions you have, your blood type and the prescriptions you take. Health care providers could make the wrong decision about your care because of that incorrect data. You even could be denied insurance because the thief has a medical condition that's excluded under a health care policy.
Keeping private information private
The best defense against those who are going after your medical information is vigilance:
The Federal Trade Commission recommends that you give out medical information only if you know exactly who you're dealing with; ID thieves may pose as representatives of insurance companies, health care providers or government agencies.
Shred all medical documents before you dispose of them.
The Coalition Against Insurance Fraud suggests that you carefully check your explanation of benefits statements from your health insurer. You're also entitled by law to receive copies of your medical records, but you'll have to ask each health care provider or institution to provide them.
If you're a victim of medical identity theft, notify your health care providers, your insurers and the Federal Trade Commission. Check your medical records and your credit reports, and ask that any incorrect information be corrected. Keep copies of all records and correspondence.
You may need to be even more vigilant about your medical identity when provisions of the new health care law that endorse electronic medical records go into effect. Thirty-three percent of responders in the Ponemon Institute study believe that a national database would increase the risk of medical identity theft.