If you're a Kentucky resident looking for insurance, you're in the right place. We've compiled all the info you need to help you find home, auto, life, health or long term care insurance right here on this page.We recommend you read it over, contact the Kentucky Department of Insurance at (502) 327-8909 with any questions, and let us help you find the coverage you need today.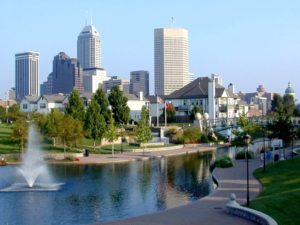 Auto insurance protects you from financial loss in the event of an automobile accident.
Your auto insurance policy is a contract between you and your insurer which states that in exchange for your paying the premiums, your insurer will pay for any losses or damages as outlined in your policy.
All drivers in your state are required to carry liability coverage in the amounts of 25/50/10, consisting of:
$25,000 total for bodily injury per person
$50,000 total for bodily injury coverage per accident
$10,000 total for property damage per accident
It is important to understand that these are minimum state requirements. They may not be enough to protect you and your assets if someone brings a claim against you.
The Insurance Information Institute suggests the following ways to save money on your auto insurance:
Ask about discounts. Insurers often give discounts for maintaining a good driving record, insuring more than one automobile under your policy, and driving an automobile with anti-theft devices.
Raise your deductible. Increasing your deductible may substantially impact your premium—for the better.

Check out group coverage. You may receive discounted coverage through your employer or other groups. Be sure to ask your employer or group leaders if such coverage is available.
Kentucky requires all of its insurance companies to offer the same standard health benefit plan, which makes it possible for you to compare plan prices without having to compare plan benefits. However, if you decide not to purchase a standard policy, your benefits will depend on what kind of insurance policy you buy.
If you are insured under a group plan, your coverage cannot be denied or limited because of your health status. This is called nondiscrimination.
If you are purchasing insurance for a small business, the guaranteed issue prohibits Kentucky health insurance companies from denying or limiting coverage based on your group's age or health status.
Most Kentucky health insurance is guaranteed renewable, which means that your coverage cannot be cancelled if you get sick. If you lose your job, you may be eligible for coverage under Kentucky Access. For more details, talk to a licensed health insurance agent, or call your state department of insurance.
It's not just bricks and mortar that make a home, but a dozen other intangible things. If an unexpected event occurs, the right insurance will alleviate additional anxiety in an already trying time.
In your state, there are two main types of homeowners insurance.  A named peril policy provides coverage for a specific list of events, and an open peril policy provides coverage for all events except those named in the exclusion clause. The latter likely costs more, but protects your home against more events.
Depending on what type of property you need to insure and your budgetary concerns, you'll need to choose from one of the following, more specific home insurance plans:
Special Policy: The most popular Kentucky home insurance, this special policy insures your home against most broad coverage perils
Broad Policy/Basic Policy: Insures your home against loss or damage caused by broad coverage perils. There is also a version available for mobile homes
Comprehensive Policy: Although more expensive and less widely offered it provides the broadest coverage for your home—against any event except those named in the exclusion clause.
Modified Coverage Policy: If you live in an older home or one that doesn't comply with certain Kentucky home insurance standards, this type of policy may be for you. Payouts are based on actual cash value.
Tenants/Renters Policy: This protects your personal property against broad coverage perils. Like homeowners' policies, it pays medical expenses, living expenses and liability coverage.
Condominium Owners' Policy: Because in most cases the condominium association owns the building, this type of insurance will cover the part of the building you own—your condo! It also insures any additions you've made. Like a homeowners' policy, it pays medical expenses, living expenses and liability coverage.
Life insurance is sold by insurance agents to provide funds for your dependants in the event of your death. Anyone can be named as beneficiary in your policy, including relatives, friends and charitable organizations.
The most common types of Kentucky life insurance are term and whole, or permanent.
Term life provides coverage for a specified amount of time, or "term."  At the end of a term, the policy may be renewed with the possibility of an increased premium. This is because you will be older each time you renew your policy.
It is important to note that most term life insurance policies to do not build cash value. Additionally, no death benefit will be offered if the insured passes away outside the agreed-upon term. This makes a term life policy a good choice for you if you need coverage for expenses that will diminish in time, such as a car or school loan.
Permanent life is another popular form you may want to consider. It is designed to offer lifelong protection and, as long as you continue to pay your premium, it will remain in effect.
Whole life policies often earn cash value you may borrow against; but if you die before you pay back the loan, your beneficiaries will receive a reduced death benefit.
It is important to note that there are various forms of term and whole life policies. You will want to ask your life insurance agent about these forms and as always, be sure to read your policy so you are aware of your benefits.