I had cancer almost 5 years ago. Do I have a chance at getting life insurance once I hit 5 years of being clear? Thanks, cancer survivor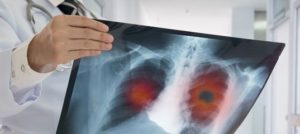 Asked by Anonymous
Thanks for the question!
Here's the short answer: Yes, you do have a chance at getting life insurance. The likelihood depends on the details of your case—namely, the type of cancer you had; the stage it got to; the type of treatment you received; the number of years since treatment; and your current health.
For a long time, life insurance was out of reach for cancer survivors because insurance companies tended to focus on averages instead of individual cases. Fortunately, insurers today are more likely to look into the details of a person's experience with cancer before reaching a conclusion. This means that more cancer survivors are obtaining coverage. It also means that more detailed applications stand a better shot. Finding an agent or broker you trust is another important consideration.
Although there's a chance you will be able to get life insurance, don't pin your hopes on a 'preferred plus' or 'preferred' rate. (Insurers set prices based on which risk group you fall into. There are four groups: preferred plus, preferred, standard and substandard.) As you might expect, those who fall into the 'standard' and 'substandard' groups typically pay higher rates. With advances in detection and treatment, however, the day is nearing when cancers survivors will be eligible for preferred rates.
So. Here's what to do now: find a local insurance broker, preferably one who specializes in standard and substandard risk. Brokers represent multiple insurance companies, so if one insurer rejects your application, the broker can submit it to another (unlike a captive agent, who represents just one company). Also, keep in mind that every insurer has its own underwriting practices, so if you get rejected by one, that doesn't mean that another won't welcome you with open arms.
Best of luck!