Though sometimes a complicated product, the advantages of life insurance are many. By providing funds that help families become independent and self-sufficient, the right life insurance policy takes care of things when providers no longer can.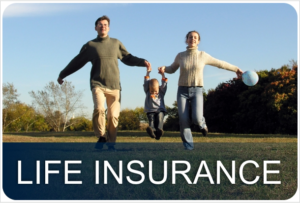 4 Simple Steps to Finding the Right Coverage
When loved ones pass, spouses and family members often have a difficult time thinking clearly—and dealing with life insurance companies and financial matters can be a bit overwhelming.
But by taking these four simple steps to finding a quality life insurance provider, it's easy to smooth that life transition—and protect loved ones, when the time comes:
Request quotes. When matched with companies, give them a call or send them an email and ask questions about things that aren't clear. If not sure how much or which what type of life coverage is needed, let companies offer assistance with their expertise.
Before doing business with companies, check with the state department of insurance to make sure each is licensed in the state of residence. (Since licensing is handled by states individually, not all companies are licensed in every state.) With the backing of the state department of insurance, families are covered if there's ever a problem—financial or otherwise.
Compare contracts and policies carefully. Read the fine print, and ask life insurance agents about anything that's not clear. Better to find out ahead of time than to leave loved ones confused and looking for answers after the fact.
Compare ratings from independent rating companies online, such as A.M. Best, Moody's, Standard & Poors or Weiss. These services rate life insurance companies based on how they perform professionally—and provide valuable information that can help in selecting the right life companies.
Choosing Between Insurers
With the above information at your disposal, next consider and compare the following identifiers from one company to the next. They'll help you choose the right insurer: one that can be relied on and trusted during vulnerable times.
Product. Most insurance companies offer a broad range of policies and features, so choose the company that suits the situation best.
Company Identity. Different companies often have similar names. Some life insurers use words suggesting financial strength, sophistication, maturity, dependability, government involvement or well-respected Americans—which may be misleading. Become familiar with each company's full name, home office location and affiliation for a true representation of its identity.
Financial Solidity. Use ratings from independent rating agencies mentioned earlier to select financially sound companies that will be around long term.
Advice & Service. Because life insurance is a complex product, find communicative, attentive companies that respect your needs.
Claims. Check with the state insurance department to gauge the volume of consumer complaints vs. satisfactory claims service. This will give you an idea what to expect come claim time.
Premium & Cost. Compare similar life insurance plans from different companies to get the best deal. Insurers base premiums on age, policy type and features, as well as the amount of life insurance being purchased—but price is sometimes flexible.
Security & Ease
Don't risk leaving loved ones unprotected. Take steps to secure your family's future today. It'll give security to those you love—and make life just a little bit easier.