Of all the insurance types, life insurance can be one of the most difficult to understand. With confusing terms like "convertible" and "surrender cost index" embedded in all that fine print, it's no wonder most of us would rather just avoid the topic all together.
But regardless how we feel, pushing our way through the confusion to find definitive answers just makes sense. Someday when we're gone, our loved ones will have to go on. And in the midst of their loss, we want that transition to go as smoothly as possible.
If you, like others, have questions about life insurance, InsureMe would like to help. Here we've gathered the answers to some of the most commonly asked questions on the subject. Just take some time to read them over, get informed and find the answers you deserve.
When you're finished, we'll be standing by to help you find the right coverage.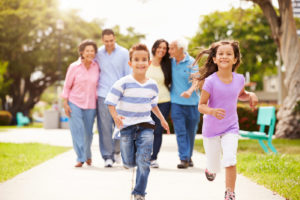 FAQs
What exactly is life insurance?
Life insurance is simply a financial resource for your loved ones in the event of your death. You enter into a contract with a life insurance company and your insurer promises to provide your beneficiary/ies a certain amount of money upon your death. In exchange, you agree to make periodic payments, called premiums, to cover that expense.
What is a beneficiary?
This is the person or persons you designate to receive the proceeds of your policy when you die. You'll be asked to choose a beneficiary when you take out your policy, but you may change beneficiaries at any time upon request with your insurance company.
How can I know if I need life insurance?
The answer depends entirely on your personal and financial circumstances. Though there are no hard-and-fast rules on this, you should probably consider buying life insurance if you:
Are married
Have dependent children
Support an elderly parent or relative
Need to provide for other loved ones
Own your own business
Don't have enough savings to cover your final expenses
Are confident your retirement and savings won't be enough to take care of your family in an inflated economy
What kind of life insurance is available? How can I choose the one that's best for me?
There are four basic types of life insurance to choose from. Which one you should buy depends on your purpose for doing so: to leave your family money or to build savings to use while you're still living.
Your choices include:
Term Life—The least expensive and simplest form of life insurance. Does not build cash value, and usually provides payment in a lump sum. Stays in effect for a fixed period of time, usually a set number of years. Premiums are lowest when you're young and increase as you get older.
Whole Life—More expensive in the beginning to cover increasing costs as you age; however, premiums remain fixed during the life of the policy. Builds cash value on a tax-deferred basis, but withdrawals from this value decrease death benefits. In effect as long as you live, unless you cancel your policy.
Universal Life—Feature adjustable benefits and flexible premiums. Payments accumulate and earn interest, which may cover occasional premiums if you find yourself financially stretched. Accumulates cash value you may withdraw or borrow against at any time. Rates are subject to change, but will never fall below the minimum rate guaranteed in your policy.
Variable Life—Tie your life insurance policy to financial market performance. You decide how to invest your earnings, giving you opportunity to accumulate cash value more rapidly, albeit at additional risk. You may borrow against or withdraw cash value at any time.
When should I buy life insurance?
Since life insurance premiums tend to increase as you age, we highly recommend you buy a policy when you're young and healthy. However, if you decide to put it off until later, you might want to consider putting your money into other types of investments. Then, with some financial self-discipline, the monies can accumulate and be used to purchase a life insurance policy later on.
How can I or my family use it?
Life insurance can be used as a savings mechanism to provide your family needed finances when you die. However, depending on the type of policy you purchase, it can also be used to:
Help you pay for big-ticket items, such as your children's college education or a down payment on a new home
Pay estate taxes or funeral expenses
I'm single. Do I need life insurance?
Marital status is just one of the factors used to determine whether or not you need life insurance. Many others come into play, too. If you're single, you might want to ask yourself these questions to help make that decision:
Do I have any dependents?
Do I have a mortgage or other loans that will fall to a cosigner?
Am I at risk for any serious medical conditions?
If I died today, would I leave enough to cover my funeral expenses?
If you can answer "yes" to any of these questions, buying life insurance might be a good idea—single or not.
How much should I buy?
Again, there's no hard-and-fast rule; but experts usually recommend an amount 15 to 20 times your annual income as a good rule-of-thumb. It's a good idea to talk to your insurance agent or a financial advisor for advice on this before purchasing your policy.
Will I have to take a medical exam to get life insurance?
Though some insurers require medical exams, most don't if you're under 40 and buying less than $100,000 in coverage. However, the older you are, the more likely you'll have to undergo a physical and basic blood and urine tests. This also depends, in part, on your health history and your insurer's underwriting guidelines.
I'd like to insure my parents and children, as well as myself. Is that possible?
Though you may hold life insurance on anyone in whom you have an "insurable interest" (meaning they support you or you rely on them for financial support), it's generally better to wait until your child reaches adulthood to start thinking about taking life insurance out on them. Since replacing lost income is the main purpose of life insurance (and children usually do not earn income), life insurance is not usually needed for children. However, if your parents contribute to your financial well-being, you may add them to your policy in the form of a rider or purchase a separate policy to cover them alone.
I already have life insurance. Should I trade or replace my policy?
Though not something to be taken lightly, you may want to consider buying a new policy or adjusting your benefits as you encounter life changes, such as:
Marriage or divorce
A birth
A new home purchase
A home refinance
A change of health
Caring for elderly parents or other family members
Early retirement
A career promotion
Receiving an inheritance
Before you trade in that old policy and buy a new one, ask your insurance agent or financial advisor what is the best alternative for your specific situation.
What is "cash surrender value"?
This is the amount of money you get back from your insurer if you decide to give up a policy. To figure this sum, take your policy's current cash value and subtract any surrender charges, monthly contract charges and outstanding loans that may apply. Then add back any interest accrued. The result is what you can expect in cash surrender value.
Life insurance seems expensive. Is there anything I can do to cut down on costs?
Of course! Besides following general guidelines like buying when you're young and buying only what you really need, we recommend you:
Shop around, comparing prices and coverage. You'd be amazed how much prices can vary!
Buy a little more. Find out the rate per $1,000 of coverage, which often drops once you pass a certain level. Sometimes you'll actually pay less for a little more, especially as you approach larger coverage amounts.
Look for a helpful insurance company that offers competitive rates for otherwise price-elevating health conditions like heart disease, diabetes or cancer. It could make a huge difference in your insurance premiums if you ever have to face any of these maladies.
Live a healthy life. Quit smoking, start exercising and lose weight. Your insurance rates will drop—and you'll live longer.
Pay premiums up-front, rather than in monthly installments. You'll avoid hidden fees and pay less in the long run.
Buy a guaranteed renewable policy (if you buy term insurance). That way, you won't have to shop for a new policy with higher premiums when you're older.