Gina Roberts-Grey
Only about 30 percent of U.S. firefighters are paid professionals. With that ratio, there's a good chance the firefighters at your local fire department are volunteers.
So, does the volunteer or professional status of your local firefighters make a difference in your homeowner's insurance rates, especially considering that many volunteer fire departments are strapped for cash?
The quality of your local fire department accounts for 50 percent of the score that many home insurers use to set your insurance rates, says Brock Hughes, an insurance broker at Pritchard & Jerden in Georgia.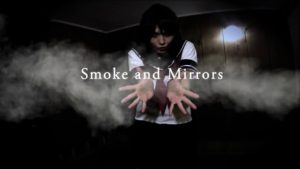 "Paid full-time fire department personnel will result in a more favorable … rating than a volunteer fire department. Additionally, the fire department's emergency response time is critical in ensuring a favorable … rating," Hughes says.
The source of ratings
The primary producer of your community's fire rating is a company called ISO. Aside from the type of fire department serving your area, other factors weighed by ISO include how close fire hydrants are to your home and how far a fire department is from your home. Keep in mind that some insurers, such as State Farm, don't use ISO ratings but instead rely on their own data to calculate fire risk.
"Without question, a full-time, trained, professionally staffed fire department will have a positive impact on the fire protection class of a community. With a full-time fire department comes quicker response times, better maintenance and more thorough testing of equipment," Hughes says.
Calculating the score
Billy Van Jura, an insurance broker in New York, says your community's fire rating is measured on a 10-point scale, with 1 being the best and 10 being the worst.
An area served by a typical department staffed by paid firefighters would earn a 3, Van Jura says, while the same area with the same number of fire hydrants but a volunteer fire department would score a 4. "There's a minimal rate impact between the two," Van Jura says. "That slight jump won't see any significant increase in rates."
However, if your area's volunteer fire department winds up shutting down or merging with another department, your community's fire rating — and your home insurance rates — could suffer. Hughes says this happened to two of his clients in April 2012. Their insurers didn't drop them as policyholders, but the homeowners' rates were adjusted upward based on the new fire rating. In these two scenarios, the average rate hike was 235 percent, he says.
Now, let's compare a suburban area with a rating of 5 with a rural area where there's a shortage of nearby hydrants and volunteer firefighters. If you live in that rural area, you could be looking at home insurance premiums that are 50 percent higher than your suburban counterparts, according to Brian Rauber, a Farmers Insurance agent in Missouri. In fact, he says, it's "entirely possible" that renewal of your home insurance policy could be denied if the fire rating dropped from when the policy initially was written.
Generally, your insurer prefers that your home be within five to six miles of the "primary responding" fire department, Rauber says. "The primary-responding department is an important distinction. It does not matter if you live next door to a fire department if that department is across city or county lines and is not the department that would immediately respond to your call," he says.
Ratings that fire up your rates
We know that the stature of your local fire department makes up 50 percent of your community's fire rating. At 40 percent, your community's water supply is the next most important factor, according to Hughes.
"Not only must a community have an adequate amount of water available to fight fires, but it must also have an adequate number of well-maintained hydrants to ensure a responding fire department has access to the water they need," Hughes says. "If a community doesn't have an adequate water supply, that community will be rated a 9 or 10."
Rauber says insurers prefer that a hydrant be within 1,000 feet of your home.
The final factor in your community's fire rating involves communication, such as how firefighters are dispatched to blazes.