As we grow older and face physical illness or injury, many need help with daily activities performed all our lives: eating, dressing, bathing, using the toilet and simply getting around. But professional help can be quite expensive—and relying on friends and family can burden them unnecessarily.
That's where long term care insurance comes in. By paying for in-home nursing care, adult day care or nursing home care, this type of insurance policy ensures families have what they need to care for loved ones adequately—while helping those affected maintain their dignity long term.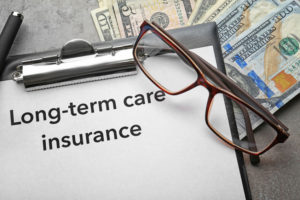 The Benefits of This Unique Protection
The benefits insurance provides aren't just physical or financial; they're also psychological. Not being able to do for ourselves is difficult enough; being dependent on loved ones compounds the problem.
In addition, family members may find themselves wondering how to take care of the aged or injured over the long haul—especially when care becomes necessary for a longer term than expected.
As with all insurance policies, long term care insurance solves these problems. No more worrying about lifelong provision, terminal illness or nursing home bills. Long term care insurance offers solutions to these problems.
Instead of worrying what the future will bring, this type of insurance plan helps us plan ahead and take control as we age—rather than burdening family members for the care we need.
Arranging a Sound Future
Once we've come to terms with our need for insurance, we simply have to find a policy that offers the care we need at an affordable price.
The cost of this coverage depends on three variables:
The state of residence
The usual charge for the services needed
How long care is needed
Though rates vary, affordable prices are available all over the country. Insurance companies like AARP specialize in insurance for the aged and offer policies with terms that fit most any budget.
Representatives from companies that sell LTC insurance can answer questions and garner affordable quotes now—while applicants are still young and rates low.
Preparing for the Long Term
Medical costs are rising yearly. So don't risk going without care—or leaving a loved one defenseless—without financial and physical support or peace of mind.
Find a low cost plan now, pay a small monthly premium—and enjoy a long, healthy future!