The percentage of premium dollars your insurer pays out in health insurance claims, as opposed to other expenses like marketing costs, administrative overhead and profit.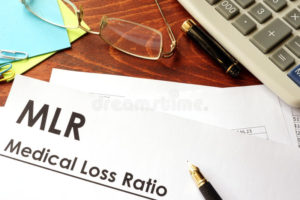 The higher the medical loss ratio, the more likely you are to pay a higher rate for your health insurance policy. This is because, by paying out more money on claims, the cost of doing business increases—and those costs must be passed on to the policyholder.
Also known as the "medical benefit ratio," some say this concept is leading some insurance companies to consider rejecting unhealthy applicants to avoid high medical loss ratios and increase earnings, due to the high cost of health care.