By Amy Higgins
Medical tourism — traveling abroad for medical care — can save you money.
According to the Deloitte Center for Health Solutions' 2009 report, "Medical Tourism: Update and Implications," medical tourism can offer up to 70 percent in savings after travel expenses. Savings of this magnitude can be intriguing, especially to those in need of costly treatments, such as cardiac, spinal or cosmetic procedures.
But before you start planning your overseas trip for treatment, get cultured on some medical tourism findings — and some of the difficulties involved when going overseas for serious medical procedures.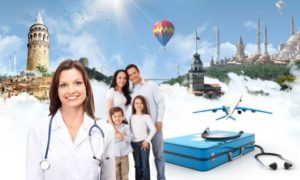 Getting onboard
In 2007, about 750,000 Americans traveled abroad for medical care, according to Deloitte, which projects this number could increase to 1.6 million by 2012. Needless to say, medical tourism is gaining popularity, and some insurance programs are getting involved.
In November 2008, health insurer WellPoint unveiled its medical tourism pilot program with Serigraph Inc., a Wisconsin-based graphics company. Under this program, Serigraph members can opt for medical treatment overseas at designated, accredited facilities in India. Non-emergency procedures that cost significantly more domestically, such as joint replacement and upper- and lower-back fusion, are covered under this plan, according to WellPoint.
Approval ratings
The Medical Tourism Association (Global Healthcare Association), an international nonprofit association for the medical tourism and global health care industry, conducted a patient survey in May 2009 to find out how patients who traveled to Bumrungrad Hospital in Bangkok, Thailand, for medical care rated their experience.
When asked how they would rate the hospital whether they received medical care, 68 percent of the patients responded "excellent," 25 percent said "very good" and 5 percent said "average." The remaining 2 percent responded "below average" or "poor."
Seventy-six percent said there were no language barriers or communication problems at the hospital. Twenty-two percent said they had occasional problems but that they didn't significantly affect their experiences, and the remaining 2 percent said they had problems in this category and that they significantly affected their experiences.
Eighty percent felt the service they received was more personalized than in the United States.
Fifty-four percent did not have health insurance.
Sixty-two percent said the overall medical experience was better than it would have been in the United States, while 32 percent said it would have been equal to the United States and 6 percent said it was worse.
Certified hospitals
When scouting out hospitals on foreign soil, it's a good idea to do some research. Find out how long the hospital has been established and whether it is accredited. Hospitals with Joint Commission International (JCI) accreditation are top options. JCI educates and advises international health care organizations and helps them improve practices and procedures so they can provide first-rate service.
Organizations like Companion Global Healthcare Inc., a subsidiary of BlueCross BlueShield of South Carolina, offer services to help their customers locate these accredited hospitals abroad and can assist them in scheduling appointments, making travel arrangements, managing medical cases and arranging follow-up care in the United States.
Weighing pros and cons
Do your homework if you're considering traveling abroad to receive medical care. Although you might save money on the procedure, follow-up care and therapy back in the United States might be expensive — and not covered by insurance.
Also keep in mind that if something goes wrong, you might not have legal recourse, according to MedicalTourism.com. If you are disabled or killed by a procedure, it will be difficult, if not impossible, for you or your family to prove malpractice.
Compare the costs of local treatment against those on foreign soil to see whether it's worth your while. Take into consideration the long flight back home, travel costs, room and board and local transportation. If you know others who have traveled overseas for a similar procedure, ask about their doctors and see whether you think one might work for you. While you can usually scope out a nearby facility in advance to make sure it's a good fit, that's not an always an option when the hospital is a plane ride away.