Marcus Pickett
For years, many seniors enrolled in Medicare prescription drug benefits have found themselves trapped in the so-called 'donut hole,' shelling out thousands in out-of-pocket costs. The health care reform law has taken aim at the donut hole — and seeks to eliminate it permanently by 2020.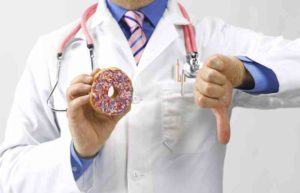 What is the donut hole?
For seniors who have been lucky enough to avoid this coverage gap so far, the donut hole refers to Medicare's Part D prescription drug coverage gap. Medicare covers the bulk of prescription drug costs up to $2,840, according to AARP. After that, patients must cover 100 percent of their drug expenses until they reach $4,550, which is when Medicare's catastrophic coverage finally kicks in.
About 4 million Medicare beneficiaries fell into the donut hole in 2010, according to the U.S. Department of Health and Human Services.
Reform helps seniors dig their way out
In 2010, the 4 million seniors who found themselves in the donut hole received a tax-free check of $250 to help with prescription drug costs. These checks were truly needed, according to the Department of Health and Human Services, because they were cashed, on average, within 15 days of being issued. Nearly half of all beneficiaries cashed their checks within 10 days.
In 2011, the more structured elements of donut hole reform are kicking in. Most notably, Medicare recipients who have reached the donut hole will receive a 50 percent discount on many brand-name drugs. There's also a 7 percent discount for generic drugs provided through direct Medicare subsidies.
Brand-name drugs made by companies that have agreed to participate in the Medicare Coverage Gap Discount Program will be available for the discounted price. According to the federal Centers for Medicare and Medicaid Services (CMS), these participating manufacturers produce more than 99 percent of the drugs used by Medicare recipients.
Although Medicare participants will pay only 50 percent of the drugs' true cost, that cost still will count toward the amount needed to get catastrophic coverage. For example, if the cost of a drug and its dispensing fees totals $100, the patient would pay $50. But that patient would move $100 closer to reaching the catastrophic threshold.
Although these discounts and subsidies do not yet fully close the donut hole and alleviate all seniors' Medicare concerns, they provide substantial savings. As of March 2011, the 48,000 Medicare enrollees who already have hit the coverage gap for 2011 have saved an average of $800 per person, according to the Department of Health and Human Services.
Over the next decade, Medicare subsidies gradually will increase for both prescription and generic drugs until enrollees are paying no more than 25 percent of their drug costs — the same rate that currently applies for drug costs before the donut hole is reached.
Low-income recipients who already are getting assistance with drug costs through Medicare's Extra Help program are not eligible for the 50 percent discount.
Closing the donut hole won't eliminate all drug costs
While Medicare enrollees will receive more assistance in the upcoming years, they still will have prescription drug costs, including their plan's deductible, a 25 percent co-pay through primary coverage and a 5 percent co-pay once catastrophic coverage kicks in.
Perhaps the biggest driver of future costs will be manufacturers raising drug prices. Kaiser Health News points to a letter that Congressional Budget Office Director Douglas Elmendorf sent to U.S. Rep. Paul Ryan explaining that drugmakers could offset some of their lost income by negotiating higher base prices.
So, while many Medicare enrollees already have received and will continue to receive substantial assistance in covering their prescription drugs, seniors still must plan ahead to manage medical expenses, health insurance and long-term care costs beyond 2020.