If you're a Montana resident looking for insurance, you're in the right place. We've compiled all the info you need to help you find home, auto, life, health or long term care insurance right here on this page.
We recommend you read it over, contact the Montana State Auditor's Office at 406-444-2040 with any questions, and let us help you find the coverage you need today.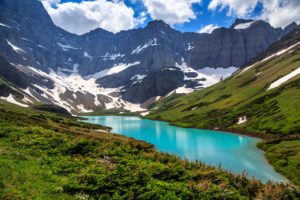 Approximately 21 auto insurance companies write most of the policies in the state, according to the state auditor's office. This provides a competitive marketplace when shopping for the right insurance coverage.
Many of Montana's drivers remain uninsured due to dangerous driving habits and low earnings. Protecting yourself with the most comprehensive coverage available ensures protection when you need it most—and when you least expect to need it.
Driving without car insurance can bring fines of $250 to $500, 10 days to six months in jail, and/or seizure of your license plates. In the future, it may also mean the inability to renew your plates, car registration and/or driver's license. So drive safely and avoid these consequences by maintaining your vehicle's insurance coverage.
When you cause damage to others or their property in an accident, liability coverage pays for medical bills or necessary repairs related to that damage.
This important protection, mandated by state law, is required on every vehicle in the following amounts:
$25,000 bodily injury per person
$50,000 bodily injury per accident; and
$10,000 property damage
Although liability coverage is the only auto insurance required by law, most insurance providers also recommend Uninsured Motorist insurance, which pays your own medical bills in case of an accident. Especially important in this state, where approximately 20 to 30 percent of the population remains uninsured, this protection represents a coverage you really can't afford to do without.
Its alpine lakes, scenic badlands and snow-capped mountains make Montana a glorious place to call home. But it's easier to enjoy the outdoors and absorb the rich history if you're healthy.
Like most Montanans, you probably are eager to experience each day. Despite your fervor for life, illness and injury still may occur. But if you have the right health insurance, you can get adequate health care, giving you resilience to jump back into the excitement.
There are four main types of health insurance plans in this state. When insurance shopping, think about which of the following would best fit your lifestyle:
Indemnity (Fee for Service): Generally the most costly, indemnity plans offer the widest selection of health care providers. This insurance requires you to pay the bill and send it to the insurer to be refunded.
Preferred Provider Organization (PPO): The main concept behind a PPO is the network. You have the choice of any health care provider in or out of your network, which is determined by your policy. You then make a co-payment or pay co-insurance. Staying in-network saves you a bundle!
Health Maintenance Organization (HMO): Like the PPO, the HMO requires you make a co-payment to an in-network physician. The HMO won't pay if you receive care outside the network. To obtain specialty care, you must attain a referral from your primary-care physician.
Point of Service (POS or Open Access HMO): The POS allows you to go out of network but usually only reimburses you 50 to 80 percent. You may also be required to pay co-insurance and a deductible.
Now, a few terms to help you understand some health insurance specifics:
Deductible: The amount you pay before your Montana health insurance plan covers your health care expenses. HMO and POS plans may eliminate this payment when you remain in-network.
Premiums: Total monthly or annual payment
Co-insurance: The percentage you pay along with your deductible. Co-insurance is common in the indemnity and PPO plans.
Co-payment: The amount you pay when you receive care. It varies depending on your Montana health insurance plan and is lower if you go to an in-network provider.
Homeowners insurance is simply disaster protection for your home and your belongings.
Although this involves situations beyond your control, having plenty of home coverage is within your control—and can mean your financial survival in a time of hardship.
The typical homeowners policy in your state covers not only your home itself, but also your personal possessions. In addition, it protects you against any financial responsibility when someone is injured on your property, whether you are home when the incident occurs or not.
To clarify, your policy covers:
The structure of your home, as well as any other structures on your property (It does not cover your property.)
Your belongings, usually valued at half your home's worth

Liability for others hurt on your property, regardless of cause
Saving money on your insurance is possible IF you use some tried and true strategies. Use the following tips as a money-saving blueprint:
Comparison shop, getting as many quotes as possible before making your final decision.
Increase the deductible on your home. The more you pay toward claims, the more you reduce the risk your insurance company incurs—and the less you pay for your policy.
Buy your home and car insurance from the same provider. This usually gets you a "multiple-policy" discount.
Take extra reinforcing or protective measures to keep your home from incurring damage in a disaster.
Ask for discounts. Your insurer may deduct a considerable amount from your premium for home security systems, smoke detectors, or even for remodeling your home. Seniors often qualify for considerable discounts, too.
Check into group home insurance through an employer, alumni or business group. These plans almost always provide you a better deal than if you purchase your insurance on your own.
Stay with the same home insurer as long as possible. This often gets you a discount.
Review your policy annually, making adjustments as building costs change in your area. (Lower building costs mean lower REBUILDING costs—which can mean a reduction in home insurance premiums.)
When you buy life insurance, you're guaranteeing your dependents' financial security, at least for a time.
Your family can use your life insurance proceeds to make necessary mortgage or car payments, pay outstanding bills or taxes, fund retirement or contribute to education or day care expenses.
Money paid to your beneficiaries from your policy is generally tax-free. This can be an important, money-saving feature for those you leave behind.
67 percent of Americans feel they have about the right amount of insurance coverage, but only 28 percent say they understand the details of their coverage "very well." This underlines the importance of understanding your policy and its details before you purchase it.
It is vital to your family's well-being to make sure you buy sufficient life insurance coverage. Follow these tips to choose what protects them best:
Select a carrier carefully. Make sure the agent or company is licensed to conduct business in Montana. Compare at least three different policies and quotes before deciding which one to use. Read all applications carefully before you sign anything.
Select the right amount of coverage. Rule of thumb: buy five to seven times your annual gross income in life insurance.
Dig for Discounts. Ask your life insurance agent about these discounts: multiple policy, long-time customer, healthy living, high deductible, good credit.
Schedule an annual life insurance checkup. And plan to review your policy with every major life change that occurs.
When the time comes to collect on your policy, your beneficiary will need the insurance policy, an insurance company claim form and a death certificate. Anyone can sign the claim form, but your primary (or only living) beneficiary must sign and return it to your insurance company, along with the insurance policy and death certificate.
If, for some reason your policy isn't accessible or can't be found upon your death, your beneficiary can request a lost policy certificate from your carrier or agent to submit in your policy's place. Make sure your family members are aware of this fact, just in case.
Your claim must be paid by your insurer within 60 days once it is received and acknowledged by your insurer.