If you're a Nevada resident looking for insurance, you're in the right place. We've compiled all the info you need to help you find home, auto, life, health or long term care insurance right here on this page.
We recommend you read it over, contact the Nevada Division of Insurance at (775) 687-4270 with any questions, and let us help you find the coverage you need today.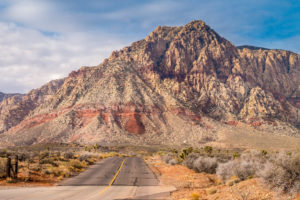 Auto insurance protects you from financial loss in the event of an accident. Your insurance policy is a contract between you and your insurance company which says that you agree to pay the premium and the insurance company agrees to pay for any losses or damages—as outlined in your policy.
Nevada law requires all motorists to have liability coverage, which includes coverage for bodily injury and property damage. Your coverage can purchased as split level coverage or combined single limit coverage.
If you choose to purchase car insurance as combined single limit coverage, the minimum allowed by state law is $40,000. These are the following options for split limit coverage:
Option One: 15/30/10—$15,000 per person for bodily injury, $30,000 per accident for bodily injury and $10,000 per accident for property damage.
Option Two: 100/300/50—$100,000 per person for bodily injury, $300,000 per accident for bodily injury and $50,000 per accident for property damage.
The minimum limits of liability required by law are 15/30/10.
Insurers award discounts to individuals they consider lower risk. Make sure you ask your agent about these discounts on auto insurance:
Insuring multiple vehicles. Yes, insurance companies want your business. But it is also easier for them to underwrite individuals they know—which saves money for all parties involved.
"Good student" discounts. Insurers have found that students maintaining a B average or better tend to be more responsible drivers.
Taking extra safety measures. Insurers are required to give discounts to persons over the age of 55 who have completed a driver's education course approved by the Department of Motor Vehicles. Stepping up security in your vehicle can also warrant a discount.
Keeping leisurely drives to a minimum. The fewer miles you drive, the lower your risk of getting into an accident. Some insurers also offer discounts for individuals who carpool.
Most people obtain health insurance through a group policy. Group policies are normally offered by your employer or through unions and religious groups.
Premiums are generally lower if you participate in group coverage. If you participate in group coverage through your work, the premium is usually paid by your employer.
Individual health insurance is a good alternative if your employer does not offer health insurance, or if you are self-employed. Individual insurance allows you to adjust your health plan to fit your needs.
If you enroll in your company's medical insurance plan, you will generally not be asked to complete a health exam or submit your medical history.
If you are applying for individual health insurance with a pre-existing condition, you are protected by the Health Insurance Portability and Accountability Act, or HIPAA. HIPAA was implemented in 1997 and states that insurers may only impose one 12-month waiting period for any pre-existing condition treated or diagnosed during the previous six months.
The Consumer's Guide to Getting and Keeping Health Insurance in Nevada states a number of things your state does to protect your rights:
If you are insured under a group policy (such as one provided by your employer), you cannot be denied or limited coverage because of your health status. This practice is called nondiscrimination.
If you become ill, your Nevada health insurance cannot be canceled. This practice is called guaranteed renewability.
The guaranteed issue says that if you are purchasing a group plan for 50 employees or fewer, you cannot be turned down because of your age or health status.
If you leave your job, you may be able to remain on your old group plan for a limited time through state-continued coverage, or COBRA. For more information on COBRA requirements, contact the U.S. Department of Labor at (404) 562-2156.
Although home insurance is not required in this state, doing without it can be devastating. Most people think disaster only strikes others, not them. But neglecting your home insurance purchase can leave you financially indigent, so going without this protection is simply not worth the risk.
You may purchase several types of insurance protection for your home. Common offerings generally include four classes: basic, broad, special and comprehensive. Costs vary, with basic form being the least expensive and broad form the most, depending on the number of damages covered and price.
Each package protects you against a specific number of "perils" such as fire, theft, vandalism and hail, as well as four additional types of coverage: property damage, medical payments, personal liability and additional living expenses protection.
Each type of policy carries its own exclusions and specifications. Speak with a licensed home insurer to determine what type of policy is appropriate in your situation.
Please note: If you finance your home, your mortgage lender may specify a certain amount of home insurance coverage you must purchase. However, you may choose your own insurance company, with no obligation to use the company recommended by your lender.
The amount you pay for home insurance is made up of a "base rate" plus or minus varying amounts, depending on the following factors:
Your home's construction and age
Your home's location
Your home's replacement cost and the amount of insurance you carry
Your credit history
Your claims history
The extent of influence these elements have on your insurance premium varies, but a licensed insurance agent can help you determine your own base rate. You can then subtract this rate from your final premium quotations to decide which insurer has the best rate to offer.
Most families would face financial hardship if a wage-earner were to become absent from the household. How would your loved ones afford house payments, college or retirement?
Life insurance can help prevent financial burdens by providing funds to your loved ones in the event of your death.
Assessing your life insurance needs is very important. Before purchasing your policy you will want to ask yourself:
What will my final expenses cost?
Will I leave any debt behind?
Will my children need money to finance their education?
Can my spouse afford mortgage and car payments?
Will my spouse have adequate funds for retirement?
After determining how much money your dependants will need, you will want to consider any assets you already have available to put toward these costs. Your assets might include cash, savings, pension or Social Security.
Subtracting your assets from your needs will give you a ballpark figure of how much insurance your loved ones will need.
The two most common forms of life insurance are called term and whole (or permanent).
Term—provides coverage for a set period of time, or "term".  It is important to understand that a death benefit will only be provided if you die during your policy's term. At the end of a term, you may choose to renew your policy, but your premium may increase as your age increases.
Term life insurance is a good idea if you want to cover expenses that will dissipate in time, such as mortgage payments or student loans.
Whole—designed to provide coverage throughout your lifetime. As long as you pay your premiums, a whole life policy will stay intact.
Whole life insurance policies are characterized by the fact that they often earn cash value—unlike term life policies. You may borrow against a whole life policy; however, if the money is not paid back, your beneficiaries will receive a reduced death benefit.