Amy Higgins
You work diligently to maintain and improve your credit score. You build it. It's yours. So when your score harms your ability to get a loan or insurance coverage, it seems only fair that you get to see that score you've built — without having to pay to do so.
The Dodd-Frank Wall Street Reform and Consumer Protection Act, often called the "Dodd-Frank Act" or the "Wall Street Reform Act," will allow you to do just that. The new law, named for its authors (Sen. Chris Dodd, D-Conn., and Rep. Barney Frank, D-Mass.), will go into effect in the summer of 2011. It will give consumers free access to their credit scores when financial institutions use their scores against them.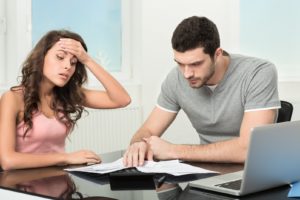 What is the Dodd-Frank Act?
You may already know that your credit score can affect your ability to qualify for loans — but it can also be a key ingredient to obtaining insurance coverage and landing a good rate.
The Dodd-Frank Act requires lenders and insurance companies that use credit scores to assess potential customers to provide free credit scores to any customers against whom they take an "adverse action."
You still will have the right to a free annual credit report — but once the Dodd-Frank Act is set in motion, insurers will be required to give you your credit score for free if it hurts your insurance coverage. As a result, consumers will be on familiar terms with the consequences of their credit scores and can start tending to any problems before trying again to apply for coverage.
Why does an insurance company care about my credit score?
In insurance, credit scores are used to help predict how risky it is to cover someone. Your score, according to the Federal Trade Commission (FTC), offers insurance companies information about you and your credit experiences, like your bill-paying history, the number and type of accounts you have, whether you pay your bills by the due date, your debt and the age of your accounts. Using a statistical program, creditors compare that information to the loan repayment history of consumers with similar profiles, according to the FTC.
Bad credit may affect your ability to get a good rate and can sometimes prevent you from obtaining coverage at all. In the eyes of your insurance company, being irresponsible with your money could indicate you'll be irresponsible with your car, property and health.
Using your credit score might seem unfair. But, according to 2009 testimony by Robert Hartwig, president of the Insurance Information Institute, using your credit score is a "proven, accurate, objective and consistent risk assessment tool" for home and auto insurance.
Why should I care about my credit score?
For some, obtaining their credit score could be an eye-opening experience. They might not realize how their actions affected their score, or they may come to find out they've been victims of identity theft. As many as 9 million Americans have their identities stolen each year, the FTC estimates. And some may not realize they are identity theft victims until they see their credit scores.
No one wants to be turned down for coverage or charged a high rate for insurance. But if this happens based on an undesirable credit score, you soon will be able to see where you should start rebuilding before shopping for insurance quotes.