If you're a New Hampshire resident looking for insurance, you're in the right place. We've compiled all the info you need to help you find home, auto, life, health or long term care insurance right here on this page.
We recommend you read it over, contact the New Hampshire Insurance Department at (603) 271-2261 with any questions, and let us help you find the coverage you need today.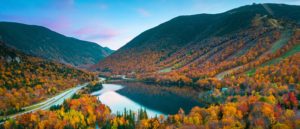 The minimum amounts of auto insurance you must purchase, according to state law, include:
Liability coverage of $25,000 per person, $50,000 per accident and $25,000 for property damage
$5,000 in medical payments coverage
Uninsured motorist coverage of at least $25,000 per person and $50,000 per accident.
The price you pay for auto insurance is decided by the behavior of the state's drivers as a whole. Insurers take the total cost of insuring all drivers and divide it up amongst the entire pool.
However, costs are NOT spread out evenly. The percentage you pay of this total amount depends on things like your driving record, where you live, your age and the kind of car you drive.
If you need to file a claim against your auto insurance provider, the Insurance Information Institute (I.I.I.) recommends following these steps:
Call your insurance agent right away, regardless who is at fault. Your insurance agent can tell you whether or not you are covered for this particular loss.
Ask your agent or company representative how to proceed and what forms or documents are needed to support your claim.
Supply all requested information, fill out all forms carefully, and keep copies of any accident-related bills and records of any and all correspondence.
Find out if there is a time limit for filing your claim and submitting bills; whether or not you need to get repair estimates for your car; and when you can expect to hear from your insurance company regarding your claim.
If you have any questions, contact your insurance agent or company, or call the New Hampshire Department of Insurance (number listed above).
Health insurance costs have risen sharply over the past few years. This is because the population in general is aging; the cost of medical technology is increasing; and new, more expensive drugs are being prescribed.
No one ever expects to need emergency or long term medical care. But that is exactly what happens every day all over the U.S. Rising health care costs are making it increasingly difficult for consumers like you to get the health insurance coverage that's needed.
Health insurance plans in New Hampshire are generally one of two types: group or individual. Typically, an employer offers its employees health insurance through a group plan, whereas those purchasing health care plans on their own from an agent or company purchase an individual health plan.
Most residents of your state are insured through a group plan sponsored by their employers. Unfortunately, those who are self-employed, between jobs or not covered by an employer find it difficult to find affordable health insurance quotes.
Health insurers consider several factors when determining whether or not you are insurable. Some of these factors include your health, habits and lifestyle, and occupation.
The chances you will become ill increase with age, so the older you are when purchasing your health insurance plan, the higher your premium.
Smoking, drinking and other habits can result in various health problems. This makes the chance of health insurance claims greater and can make it difficult to find affordable coverage. Quality insurance coverage may also be difficult to get if you work in a dangerous or risky occupation.
A home insurance policy is simply a contract you make with your insurance provider. In exchange for your premium, the insurance company agrees to pay for financial losses related to your home or property.
Your insurance policy also covers injuries or damage others suffer on your property for which you are held legally responsible.
There are many types of home insurance policies to choose from, so examine the offerings closely to determine which policy type best suits your needs.
Most homeowners insurance companies in this state offer the following types of coverage:
Broad Form (HO-2)—covers only specifically listed perils.
Special Form (HO-3)—offers property and liability coverage for your home and other structures on your property. Protects against all risks specifically listed (e.g., fire, windstorm, hail, lightening and falling objects). Covers more risks than an HO-2 policy.
Comprehensive Form (HO-3/HO-5)—covers your home and your personal property for everything not specifically excluded. Provides the broadest coverage, but is more expensive and not universally offered.
Tenants Form (HO-4)—provides coverage for a renter's personal property and liability against the property of others, and pays for additional living expenses.
Condominium Form (HO-6)—covers a condominium owner's personal property, as well as any changes or alterations to the inside of the owner's unit.
Modified Coverage Form (HO-8)—provides coverage for older homes whose replacement cost far exceeds market value.
The price you pay for home insurance coverage depends on several factors, the size of your home being one, according to the Insurance Information Institute (I.I.I.) The more square footage your home contains, the more your home insurance is likely to cost you.
The location of your home, what it is made of and any extra features it contains also help determine your premium amount. Rebuilding costs vary depending on these factors—which mean so do your home insurance rates.
If you live in a high-crime area, it just makes sense that you will pay more for insurance. Living in an area prone to natural disasters such as hurricanes or hail storms can also hike your rates.
Other factors related to fire risk can mean your New Hampshire homeowners insurance is more or less expensive. These include its proximity to a fire hydrant or fire station, whether your community has a professional or volunteer fire department, and other factors related to the time it takes to put out fires in your area. Finally, the condition of your home's plumbing, heating and electrical systems plays a role in how much your home insurance costs. The older these systems are, the greater the likelihood of breakdowns or system-related fires. Therefore, you pay more to ensure your home against these kinds of repair or replacement costs.
Buying life insurance in your home state enables you to make provision for your loved ones when you die. Some life insurance policies provide your family with only the premium investment you've paid in, while others build cash value over time, supplying extra money for things like mortgage payoffs, college tuition or retirement.
If something happens to you, your family will need plenty of money to replace your lost income for a time and get through the transition.
Each year, you pay your life insurance company what is called a "premium." This is a payment amount the insurer gives your family in case of your death. You tell the insurance company who you want to receive the money, called a "beneficiary," and if you die while your life insurance policy is in effect, the insurance company pays that person or persons the insurance money accrued.
The two most popular types of life insurance are term life and permanent life insurance. Term life is by far the cheaper of the two, affording you the opportunity to buy more for your money. If you don't have much money to spend on life insurance, or if you only need it for a specific period of time, this may be your best bet.
On the other hand, if you are older or are looking for a way to save money as well as buy insurance, permanent life insurance may be the way to go. This option allows you to build "cash value," which means if you cancel the policy before you die, the insurance company will return the money to you. This is called "surrender value." This makes permanent life insurance a great way to save money for the future, while protecting your family's finances.
Most experts recommend buying life insurance at least seven times the amount of your annual salary. Use this equation to help you determine the base amount of protection you need:
Your Salary x 7 = Amount of Insurance
Remember, this provides only a starting place when figuring out how much insurance you should buy. The best thing to do is examine your family's financial needs in case of your death, decide how much you can afford to spend on yearly or monthly premiums, and talk to a life insurance agent to help determine what amount of life insurance can be purchased using these figures.