If you're a New Jersey resident looking for insurance, you're in the right place. We've compiled all the info you need to help you find home, auto, life, health or long term care insurance right here on this page.
We recommend you read it over, contact the New Jersey Department of Banking and Insurance at (603) 271-2261 with any questions, and let us help you find the coverage you need today.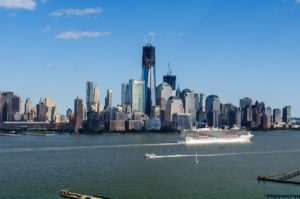 As a New Jersey resident, you have insurance consumer rights, protected by law and upheld by the New Jersey Department of Banking and Insurance (DOBI).
First—whenever you ask for auto insurance quotes, insurance agents must present price quotes within five days from the date they received your request. The deadline keeps agents from holding up your purchase.
Second—if are denied coverage, the auto insurance company must put in writing the reason for your denial.
Third—insurance agents must provide you with three coverage options, called Insurance Scenarios. This holds true if you already own insurance and just want more information, or if you are shopping for a new policy, according to a DOBI pamphlet.
Fourth—you can change policies and coverage limits at any time during the life of a policy. Always request your premium refunds when you reduce the cost of your auto insurance.
New Jersey car insurance comes in two types: Standard Auto Insurance and Basic Auto Insurance.
Standard auto insurance is by far the most purchased car policy in the state. Here's what you'll get with this type of coverage:
Property Damage Liability — can be as low as $5,000 per accident
Bodily Injury Liability — can be as low as $15,000 per person, $30,000 per accident
Uninsured Motorist Coverage — available up to the liability amounts
Underinsured Motorist Coverage — available up to the liability amounts
Personal Injury Protection (PIP) — can be as low as $15,000 per person or accident
All standard auto insurance policies are required to carry uninsured motorist coverage and underinsured motorist coverage. Collision and comprehension coverage are available to purchase separately. The deductible is $750, according to the New Jersey Department of Banking and Insurance (DOBI). Ask your car insurance agent for the right deductible for your budget.
Some Noteworthy Facts:
Health care costs are increasing twice as fast as inflation.
In 2004, over 42 million Americans were without health insurance.
In 2004, 7 million children under the age of 18 were without health insurance.
In 1992, the state legislature created Individual Health Coverage (IHC) to make certain that people without access to employer-sponsored health care programs could purchase health coverage for themselves and their families.
You are eligible for IHC if:
You are a resident of New Jersey
You are not eligible for coverage under a group plan
You are not eligible for Medicare
This means if you are offered group coverage but choose not to participate, you will not be eligible for New Jersey IHC. The same applies to those who qualify for Medicare but choose not to participate.
The state of New Jersey has implemented many policies to help residents get the most out of their medical insurance plan:
As a resident, your health insurance options do not depend on your health status. Generally, if you join a new health plan, your old coverage will be credited toward your pre-existing condition exclusion period.
Your coverage under group plans cannot be denied or limited because of your health status. This is called nondiscrimination.
Guaranteed renewability ensures that your insurance cannot be cancelled if you get sick.
If you leave your job, you may be able to remain on your old group plan for a limited time through state-continued coverage, or COBRA. Your COBRA coverage can last up to 18 months but cannot be renewed. For more information on COBRA requirements, contact the U.S. Department of Labor at (404) 562-2156.
Your child may be eligible for free or discounted state health insurance through New Jersey Family Care, provided they are less than 18 years of age, uninsured and live in families with low to modest income. For more on this program, contact the New Jersey Department of Human Services at 1-800-367-6543.
Without homeowners insurance, you risk losing your home and its contents in the event of a disaster. You also put yourself at risk for being sued in court by someone claiming to have been physically or financially hurt in your home or on your property.
Lenders require buyers to have some sort of homeowner's insurance to protect the structure of the home—but not its contents. For example, if your home is taken by a fire, your policy may provide coverage for structural damage but not for your furniture, clothing or electronics.
The most common types of homeowners insurance in your state are HO-2 and HO-3.
HO-2: This is a broad policy which offers protection from 11 basic perils plus six more. Some of these include fire and smoke, windstorm and hail, riot and civil misconduct, falling objects, weight of snow or ice and accidental water leakage from home appliances.
HO-3: This is an extended policy for special homeowner items. It provides protection from 17 perils not cited in your policy with the exception of earthquake, war and nuclear accident.
There are other forms of home insurance available; if types HO-2 and HO-3 don't suit your needs, be sure to ask your agent about other options.
Once you make your final purchase, read your homeowners insurance policy carefully to make sure it covers everything you want protected. If not, give your agent a call and ask how to add the coverage you desire.
Life insurance can be purchased on an individual or group basis. Most group plans are provided by employers, and are usually term life insurance that is renewed yearly. New Jersey residents who are unemployed, self-employed or not able to purchase life insurance through their employer should consider an individual life insurance plan.
Life insurance is obtainable in two types: term life and whole life (sometimes called permanent life). Term life is usually purchased for a specific time period, usually one, five, 10 or 20 years–or up to age 60 or 65. Benefits are paid only if you die while the policy is in effect.
Term life is generally cheaper than whole life and usually more practical for those who need a large amount of coverage for a particular period of time. It ends when you stop paying premiums or at the end of the term specified. It may also be "convertible" to a whole life policy.
Whole life, in contrast, provides lifetime coverage and accumulates cash value over time. It may pay you dividends, and premium rates remain stable as long as the policy is in effect.
Determining the right amount of life insurance to buy can be a difficult process. Some life insurance experts recommend purchasing five to eight times your income. However, asking yourself the following questions will help you settle on a more accurate amount:
If I died, how would my dependents survive?
How much of my family's income do I provide?
Do any other family members such as parents, grandparents, brothers or sisters depend on me financially?
Do I have children for whose education I would need to set aside money?
How would my family pay my final expenses and remaining debts in case of my death?
Are there family members or organizations to whom I would like to donate money when I die?
Will any estate taxes be due upon my death?
How will inflation affect my family's future needs?