By Marcus Pickett
According to the federal Centers for Disease Control and Prevention, the number of people without health insurance rose to 59.1 million in the first quarter of 2010, up from 58.7 million in 2009 and 56.4 million in 2008. As such, it's no surprise that more people are skipping doctor visits, delaying surgeries and missing other medical treatments in the face of growing economic hardships.
Unfortunately, forgoing these health care services can lead to additional long-term costs and potentially life-threatening consequences.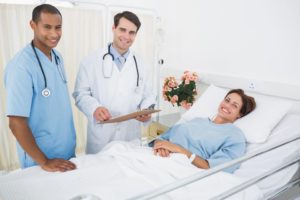 Rich and poor struggle
It's easy to think that this issue is one that besets mostly lower-income Americans. This is true, in the sense that people with higher incomes typically have health insurance more often than people with lower incomes.
Yet people with the financial means to cover short-term medical costs still may forgo health care services if they must cough up out-of-pocket dollars. The Centers for Disease Control and Prevention says that even brief gaps in insurance coverage "are associated with delaying or forgoing health care, irrespective of family income level."
Financial realities leave families with seemingly impossible financial decisions. According to a 2010 survey for MDLinx, 97.8 percent of primary care physicians had seen a rise in financial concerns among their patients in the previous six months, and 94.6 percent reported that patients were rationing or forgoing medications and treatments. One survey respondent said: "I have many patients choosing between medication, paying bills and buying food. My partners and I are spending much more time (largely not reimbursed) helping patients juggle these issues."
Delayed surgeries
Fear and concern over undiagnosed symptoms frequently drive people to the doctor, even when faced with considerable financial constraints. But patients often mistakenly assume that surgeries can be put off until they can afford them. By delaying a knee replacement, for example, further degeneration of the joint is likely. As greater abnormalities in the cartilage are created, pain increases and mobility declines. This degeneration also leads to decreased function after surgery.
According to a study from the University of Delaware and reported by the American Physical Therapy Association, the risks posed by delaying knee replacement surgery are especially great for women. Osteoarthritis of the knee already affects 50 percent more women than men. A series of standard physical tests showed "a much greater degree of physical disability in the female knee-replacement candidates compared with the male knee replacement candidates."
Yet knee replacements and other joint-related surgeries often are categorized as elective surgeries because the conditions they treat are not life-threatening. As a result, many health insurance plans will require policyholders to pick up 10 percent to 30 percent of the surgical costs. Worse yet, it may be difficult for people without health insurance or other means of payment to receive a timely knee replacement at all.
Being 'dumped' by your insurer
As difficult as it is to manage health care costs without health insurance, someone actually may do more harm when skipping doctor visits (and incurring higher costs in the long run) with health insurance, especially if that person receives health benefits from a small business employer.
In whistleblower testimony submitted to the U.S. Senate Committee on Commerce, Science and Transportation in 2009, Wendell Potter, former vice president of corporate communications at CIGNA, said insurers "dump" small businesses — which employ the bulk of Americans — when their employees rack up more medical expenses than the underwriters expected.
"All it takes is one illness or accident among employees at a small business to prompt an insurance company to hike the next year's premiums so high that the employer has to cut benefits, shop for another carrier or stop offering coverage altogether — leaving workers uninsured," Potter said.
CIGNA took issue with Potter's contention: "We strongly disagree with the suggestion that, motivated by profits, the insurance industry has deliberately attempted to confuse or unfairly treat covered individuals."
America's Health Insurance Plans, a trade group for health insurance companies, responded to Potter's remarks by saying that the insurance industry is dedicated to "overhauling the market rules and enacting new consumer protections so nobody is left out, simplifying health care choices for individuals and small businesses, and reforming the delivery system to improve the quality and affordability of health care coverage."
There is considerable personal risk in forgoing health care services, from paying more in the long run to declining health and premature death. But Potter's serious accusations suggest that those who fail to seek health care services in a timely manner could inadvertently trigger events that may harm their co-workers.
Delaying doctor visits and surgeries to avoid a co-pay or large deductible can lead to costly complications and bigger insurance claims down the line. That, in turn, can lead to higher premiums for co-workers, or dropped coverage if employee benefits become too risky to maintain.