Amy Higgins
As of May 2011, there were more than 111,000 people on the waiting list for organ transplants, according to Organ Procurement and Transplantation Network data. These candidates can receive organs from cadaver donors or, in some cases, living donors, but it can take years to find a match.
When it comes to kidney and liver transplants, living donors can save the lives of recipients. But it's important that donors and recipients alike understand what their health insurance will cover.
Donor do's and don'ts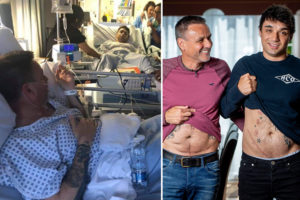 Some compassionate people understand the need for living donors and volunteer their organs to family, friends or complete strangers. The recipient's health insurance generally covers the actual procedure and any immediate complications — but could donors be punished with higher premiums or be unable to get health insurance after the operation is complete?
According to TransplantLiving.org, a website operated by the United Network for Organ Sharing, most insurance companies do not restrict a living donor's ability to obtain health and life insurance. However, according to Transplant Living, there have been cases when donors trying to switch carriers after the procedure run into higher premiums or waiting periods.
According to data compiled by Donor Nephrectomy Outcome Research from 23 studies, almost all insurance companies said they would provide life and health insurance to living organ donors, usually with no higher premiums. Yet evidence showed that some living donors had difficulty with insurance despite companies reporting otherwise.
If you have health insurance and are planning on donating an organ, contact your insurance provider to find out what will be covered under your plan. Expenses like the evaluation, surgery and limited follow-up tests and medical appointments will be covered for the donor under the transplant recipient's insurance, according to the United Network for Organ Sharing (UNOS). However, it likely will not cover the costs of future medical problems you develop as the result of the procedure. It also won't pay for things like lost wages, child care while you're in the hospital or transportation to the transplant center.
When it comes to your own insurance, be sure to discuss your decision to become a donor with your insurance company. UNOS recommends finding out whether your premiums will increase and by how much. Even if you do all your homework, however, switching insurance companies after a transplant can be tricky. On the private market, some providers might consider the fact that you're a donor to be a pre-existing condition, according to UNOS.
Tips for recipients
When it comes to receiving an organ, you can avoid surprise out-of-pocket costs by talking to your insurance provider. Most health insurance policies will cover an organ transplant if it's proven that the procedure is medically necessary.
Aetna, for instance, does not consider a kidney transplant medically necessary unless the patient meets certain criteria. It also will not cover the procedure if the patient suffers certain conditions like inflamed blood vessels, some life-threatening congenital abnormalities or ongoing alcohol or drug abuse problems.
Recipients should find out how much their insurance will pay for medications as well as services like follow-up care and lab tests. TransplantLiving.org advises recipients to make premium payments on time to ensure they don't lose their insurance.
Whether you are a donor or a recipient, the staff at the transplant center is the best resource for helping you navigate health insurance problems, according to UNOS.