Covers medical expenses, lost wages and other damages that result from an accident—no matter who is at fault. PIP covers the policyholder, anyone else living in the home and their children, as well as non-related passengers and pedestrians harmed in the accident.
Benefits include:
Up to $10,000 for medical expenses on each individual injured for up to three years
Up to $200 per week in income replacement coverage for up to one year
Up to $2,000 for funeral expenses
Up to $5,000 for loss of services on work you can't do yourself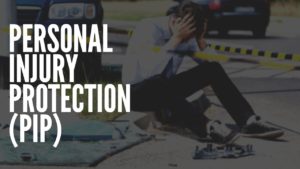 The law doesn't require you to purchase PIP coverage in most states, but your insurance company is required to offer it to you anyway. If you decide not to purchase personal injury protection insurance, you must let your insurer know in writing. Otherwise, your insurance company will automatically add the coverage for you and add the charge to your premium.