Amy Higgins
Paying for your funeral can be a huge financial hardship for your loved one. According to the Federal Trade Commission (FTC), a traditional funeral with a casket and vault costs about $6,000. Add in flowers, obituary notices, acknowledgment cards or a limousine, and you can tack on thousands of dollars more. Many funerals run well over $10,000, the FTC says.
Pre-need insurance (also known as burial insurance, funeral insurance or final expense insurance) is an option for those who want to pay for their final expenses in advance.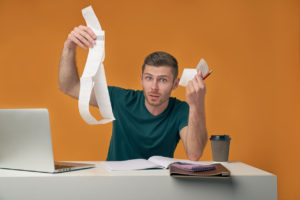 Burial insurance
According to the Insurance Information Institute, "burial insurance" usually refers to a whole life insurance policy with a death benefit between $5,000 and $25,000. By maintaining your burial insurance premium payments, your beneficiaries can inherit the funds to pay for your funeral and burial expenses.
Premiums are payable weekly or monthly and are usually a small round number, such as $2 or $3 a week, the Insurance Information Institute says. Unlike most life insurance policies, you may qualify for burial insurance without taking a medical exam. This is an attractive option for older people who likely would pay a high premium for a typical whole life insurance policy.
Final expenses
Your funeral may not be the only financial concern after you're gone. Take into consideration your mortgage or other debts, which must be paid before your loved ones can inherit money you've left behind. Life insurance can be the key component to paying these bills. But all is not lost if you have yet to purchase a life insurance policy.
Final expense insurance may be an option regardless of your age or health status. A final expense policy can have a face amount of several thousands of dollars up to $75,000 and requires little or no underwriting, according to the Life and Health Insurance Foundation for Education (LIFE). Those without serious health concerns can immediately buy a full-benefit policy that pays the full face value upon your death; those with serious health concerns can buy a graded-benefit policy that provides limited benefits if the insured person dies within the first few years of the policy.
Watch out for predators
Be cautious when searching for a pre-need insurance policy, as some insurers have undergone great scrutiny regarding their business practices.
For instance, a lawsuit was filed in 1999 in Florida against American General Life and Accident Insurance Co., alleging "unconscionable insurance practices" in the sale of burial life insurance policies. The company was accused of targeting poor people and minorities in the sale of burial life insurance. Although the premium payments appeared small on these policies, millions of policyholders had paid substantially more in premiums than the value of the death benefits.
According to an announcement in 2000, American General Life agreed to pay $206 million in restitution, $7.5 million in fines and $2 million to the NAACP. The company did not sell policies with race-based premiums but acquired them when it bought smaller companies that originally had issued the policies, according to the announcement.
Consider the source
Do your research before buying pre-need insurance. Be sure your insurer is licensed in the state where you live, and carefully review your contract. After buyin a policy, examine it often to ensure your coverage fits your current way of life. For instance, if your spouse dies before you and still is named as the beneficiary, you'll want change your policy accordingly.
When considering pre-need insurance, request price sheets for products and services from local funeral homes.
By the way, if you're a military veteran, you're entitled to free burial and a free gravestone in a national cemetery, according to the FTC.