John Egan
State programs designed to crack down on abuse of prescription painkillers are failing to adequately do their job, a new study suggests. Meanwhile, public and private health insurers continue to cough up at least $72.5 billion a year to cover abuse of prescription painkillers – costs that contribute to higher health insurance premiums for everyone.
The study, conducted by the Prescription Drug Monitoring Program Center of Excellence at Brandeis University, reviewed state-run prescription drug monitoring programs – which rely on electronic databases to track all prescriptions for painkillers written in a state – and found a "patchwork" of strategies and standards. Forty-one states operate such programs.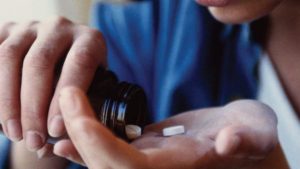 Data sharing is 'desperately needed'
Leigh Ann Pusey, president and CEO of the American Insurance Association, a trade group, says the patchwork of state monitoring programs has "failed to effectively combat prescription drug abuse and fraud." Better reporting and sharing of prescription information among physicians, pharmacies, insurers and others are "desperately needed," Pusey says in a news release.
In nearly every state, these monitoring programs "are weakly structured and administered, with an absence of mandatory reporting by physicians and pharmacists, and generally no access for third-party payers (insurance companies)," Pusey says. The problem is made worse by relaxed data reporting periods that don't effectively clamp down on people "shopping" for doctors so they can pick up several painkiller prescriptions, she says.
"Being proactive is the key to success in the fight against prescription painkiller abuse," John Eadie, director of the Brandeis center that did the study, says in a news release. "While doctors may routinely collect and report data to a state program that signals where and when prescription painkillers are likely being misused, the program might not share that information with others who can best use it."
Fighting an epidemic
Federal officials have identified prescription drug abuse as a growing epidemic. Such abuse has helped propel drug fatalities to the leading cause of death in the U.S., overtaking car crashes, according to a 2011 analysis by the Los Angeles Times.
Prescription painkillers cause more fatal overdoses in the U.S. than heroin and cocaine combined, according to the federal Centers for Disease Control and Prevention (CDC). Among the painkillers fueling the epidemic are hydrocodone (such as Vicodin), oxycodone (such as OxyContin and Percocet), morphine and codeine, according to the National Institute on Drug Abuse.
Allan Coukell, director of medical programs for the nonprofit Pew Health Group, which backed the Brandeis study, says in a news release: "Prescription painkillers clearly play an important role in modern medicine, but their abuse is also responsible for mounting deaths, suffering and health care costs."
To battle the epidemic, the CDC has recommended that public and private insurers limit reimbursement of someone's claims for prescription painkillers to one designated doctor and one designated pharmacy. That way, abusers can be prevented from hopping from one doctor and one pharmacy to another to obtain prescription drugs.
In 2011, CDC Director Dr. Thomas Frieden said: "States, health insurers, health care providers and individuals have critical roles to play in the national effort to stop this epidemic of overdoses while we protect patients who need prescriptions to control pain."