We all consider auto safety important, but we seldom consider how safe our cars actually are until we're involved in an accident—or we get ready to buy safe auto insurance. But simply assuming a particular car is safe and focusing on other issues such as gas consumption, engine power or roominess is a huge mistake which could cost us our lives—and a lot of money.
When shopping for a car or adding safety features to an existing one, it is important to understand what's available and the effect you can expect it to have on both your life and your pocketbook.
Safe auto insurance discounts are available for many safety features, but you should talk to a knowledgeable car insurance agent to determine which ones will save you the most money and help you acquire the right policy.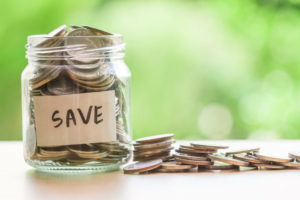 Seat Belts
Stopping suddenly imposes a great deal of force on objects inside a moving vehicle, including people. Safety features like seat belts protect you from harm by distributing that force to the strongest parts of your body: your chest and pelvis. When purchasing a car, take this into consideration and buy a car with seat belts in each passenger location, keeping everyone safer.
In the most serious of accidents, passengers restrained by seat belts may receive internal injuries, while those without seat belts may be propelled forward inside the vehicle until a steering wheel, dashboard, windshield or other firm object stops them—resulting in severe injury or even death.
Unbuckled passengers can become like missiles, causing injury to other passengers. In the event they are thrown out of the car, these occupants are much more likely to be crushed and/or severely injured upon impact with the ground or other solid object. This type of unrestrained movement greatly increases the incidence of death and the likelihood of insurance claims.
Air Bags
Air bags, located in one or more strategic vehicle location, activate almost instantly in case of an accident, forming a cushion for the driver's or passenger's head and chest as they flex forward. This keeps the upper body from impacting with the car's hard surfaces and makes injury less likely.
Like the seat belt, air bags are widely credited with saving lives—and reducing auto insurance costs. Statistics suggest that the risk of fatality in a frontal impact crash is reduced by about 30 percent with the deployment of an airbag.
For safety's sake, air bags are now offered in more locations than ever before. This includes inside steering columns, dashboards or vehicle doors; over the doors; behind the front seats; and in the roofline. The more air bags your car has, the less your chance of injury or insurance claim, and the greater your chance of survival.
Anti-Lock Brakes (ABS)
Anti-lock brakes stop a vehicle quickly and enable the driver to steer the car to safety—without allowing brakes to lock up or the vehicle to lose road traction. This means accidents are actually avoided altogether—before they happen.
When a driver is in a precarious situation and needs to stop quickly, anti-lock brakes enable him to do so without endangering himself or those around him.
Electronic Stability Control (ESC)
More than half of all fatalities caused by crash could be avoided if all cars were equipped with electronic stability control, according to a study by the Insurance Institute for Highway Safety (IIHS).
This feature, most useful in one-car accidents and second only to seat belts in effectiveness, provides a consistent and reliable way to avert disaster. It works by detecting loss of vehicle control and automatically braking individual wheels to keep the car on its intended path.
ESC helps drivers who lose control at high speeds or on slippery roads regain control of their car, avoiding potentially costly accidents and injury. Any driver, in any type of weather and any type of car or truck, can definitely benefit from this technology. And cars containing this safety device make the roadways much safer for everyone.