Allie Johnson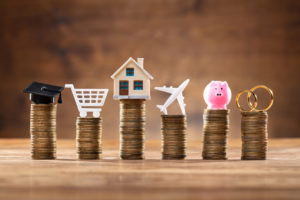 Everyone wants to save a few bucks, right? Well, InsuranceManeuvers.com talked with three consumers who employed various tactics to shave a tidy sum off their insurance premiums. Here's how they did it.
Name: Chris Reining
Coverage: Car and home insurance
How he saved: Shopping on his own and getting special discounts
Savings: More than 47 percent
Chris Reining, an information technology professional, knew he probably was paying too much for insurance. Now 33, he had been with American Family Insurance since he first started driving at age 16.
"I was one of those people who would think, 'Yeah, I should really get another insurance quote,'" says Reining, who blogs about personal finance at MrEveryDayDollar.com.
So, a little over a year ago, he called GEICO. He bundled his home and car insurance policies and was paying nearly $920 a year to insure his 2005 BMW E46 sedan and his 1,000-square-foot condo in downtown Madison, Wis. (He had only $16,000 worth of home insurance to cover cabinets, appliance and floors, because the condo association's insurance covered the building.) He already had increased his auto and home insurance deductibles from $500 to $1,000, but wasn't satisfied with the savings.
When he called GEICO, Reining made sure to get a quote for the exact same coverage he was getting, including liability, comprehensive and collision coverage for his car. The quote: about $495. Reining says he was "almost shocked" by the low quote.
He called American Family to cancel his policy and told the insurer about GEICO's quote. The agent checked to make sure the coverage being quoted was the same, and then told him the company could not match the new quote. "I think they would have come down a little to keep me as a customer, but the savings were so drastic they just had to let me go," he says.
It's a good idea to look for any special discounts the company might offer, Reining says. Part of his savings includes a small discount of about 2 percent of his premium for holding stock in Berkshire Hathaway, which owns GEICO.
Reining also recommends consumers shop around to save – especially if they haven't done so in awhile. He acknowledges he put it off out of laziness: "It's no fun to spend your day shopping for insurance. But honestly, it wasn't even much work."
Name: Darryl Williams
Coverage: Car insurance
How he saved: Getting advice from an independent agent and taking an online driving course
Savings: 43 percent
When 22-year-old Darryl Williams, a retail store manager in Westchester, N.Y., tried to buy car insurance for the first time, he says he kept getting quotes that seemed outrageously high.
"Darryl is a great guy, but on paper he looked terrible," says Billy Van Jura, founder of New York insurance agency Birchyard LLC, who helped Williams cut his insurance bill almost in half.
There were several reasons Williams looked so risky to computers that spit out suggested premiums: He's a young male, and he didn't have car insurance at the time.
But Williams had a good reason for being uninsured: He didn't have a car. He was about to buy his first vehicle, a used 2006 Grand Cherokee Laredo that was in great condition, at a local car dealership. "I got a really good deal," he says.
But Williams was worried he might not be so lucky with insurance. Van Jura told Williams he could save big, but he'd have to take several steps.
First, Van Jura told Williams to apply with GEICO, a company he was sure would issue a policy. He told Williams to get liability coverage of $100,000 per person/$300,000 per accident for injury, which was two levels higher than the state-required minimum. This, he says, would make Williams look responsible and less risky, so the company would offer him a lower premium. He also told Williams to take a $25 online defensive driving class and come back in three months.
At that point, Van Jura suddenly had a client who was much more attractive to insurance companies. The agent was able to get Williams a similar policy with Progressive, slashing his monthly bill from $350 to $198 – saving him a total of $1,800 a year.
Name: Simona Ceccagnoli
Insurance: Home, car and umbrella insurance
How she saved: Having an independent agent shop around
Savings: 30 percent
Project manager Simona Ceccagnoli and her husband, Marco, a university professor, moved from France to the Atlanta area in 2005 and bought a five-bedroom suburban house. To insure their house and cars, they followed their Realtor's recommendation: State Farm.
The couple, in their early 40s, didn't think much about how much they were paying until a friend, Sarah Asher, opened an independent insurance agency, a branch of Brightway Insurance in Georgia.
"We were paying about $5,000 a year and Sarah told us, 'Are you crazy?'" Ceccagnoli says. "We were with State Farm just because they have a big name, and you think that means you're safe."
After Asher ran quotes for them in 2011, the family bought a policy for about $3,500 from Encompass Insurance for an annual savings of about $1,500. They use the savings to pay other bills and expenses for their family, including three children. As with the old policy, the new one covers their house, which sits on an acre in Buckhead, an upscale area of Atlanta. It also includes full coverage with high limits on their 2011 Jeep Grand Cherokee and 2011 Mazda CX-9 SUV. (Their old policy covered the cars they had then, a 2005 Jeep Grand Cherokee and 2005 Toyota Sequoia SUV.)
Moving and buying a house were so stressful that the family didn't think about shopping around, Ceccagnoli says. To get them a better deal, Asher found an insurance company that gives substantial discounts to clients who bundle home, auto and umbrella insurance. Umbrella insurance is liability coverage that protects a policyholder beyond the limits of standard car and home insurance.