Mary Lou Jay
Instead of heading to the doctor's office, many Americans choose to visit a medical clinic located in a pharmacy or a discount store when they need help with minor medical problems.
The use of retail medical clinics increased tenfold between 2007 and 2009, according to a RAND Corp. study. Using data from 13.3 million people with insurance (excluding those over 65), RAND researchers found that the rate of visits per 1,000 enrollees jumped from 0.6 in 2007 to 6.5 in 2009.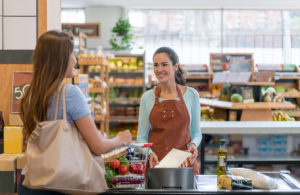 People who lived close by the retail clinic were more likely to visit it, and so were people with incomes above $59,000. Adults between ages 18 and 44 were more frequent users than older Americans, and women got treatment at the clinics more often than men.
But most of these patients were relatively healthy overall; people with chronic health problems (like asthma) tended to stick with their doctors' offices when they were ill.
One reason for the popularity of medical clinics is their convenience; most have evening and weekend hours that make it easier for people who work regular weekday hours to get care. Parents like the fact that if their children get sick on a weekend, they don't have to wait until Monday to see a doctor. Some clinics will even let consumers make appointments online to reduce their waiting time.
The retail clinics' lower costs also may help explain their attraction. The RAND study found services in a clinic cost 30 percent to 40 percent less than those provided at a doctor's office and a whopping 80 percent less than services at a hospital emergency room. The Convenient Care Association, which represents retail health clinics, claims the clinics also may reduce health care costs because when people use them to receive preventive care (such as a flu shot), they don't get sick and don't require more expensive treatment.
The services offered by retail medical clinics and the fees that they charge are usually posted in stores and on the clinics' websites. CVS Pharmacy's MinuteClinics, for example, will provide exams for minor illnesses, minor injuries, skin conditions and wellness. They also can give vaccinations, take samples for lab tests and monitor ongoing physical conditions like asthma, high blood pressure and diabetes. A camp physical for a child costs $59; an asthma screening, $59 to $69; and a quick strep test, $30. The tests have to be done as part of some type of exam, however.
Most insurance companies will pay for visits and services at retail clinics, but it's always a good idea to check with your insurer before you go.
As of January 2012, more than 1,300 retail clinics were operating in 40 states, according to Merchant Medicine, which helps health groups set up retail locations. There may soon be many more. In November 2011, Walmart sent out confidential requests looking for partners to help it significantly expand its current network of in-store clinics. In addition, many established retail clinics now are reaching out to local hospital systems to form partnerships.