Crawford Frazer
You've probably heard that shopping around for auto insurance can save you money. This is good advice, but many companies that want you to switch focus only on getting your business. What you need to focus on at the same time is making sure you get the coverage you need.
Make a list — and check it.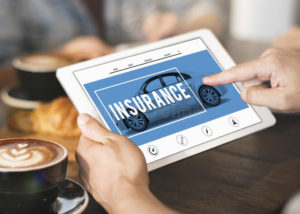 If you're not happy with your current auto insurance coverage, don't simply focus on how much you'll save by switching. Be sure to consider the following, according to Edmunds.com:
Review your own needs. You may have had coverage that extended beyond your state's requirements, so it's important to make sure you have as much coverage through your new policy. Otherwise, you're not really getting a good deal. Be sure to opt in to any extras you had under your old policy, like comprehensive coverage, before comparing quotes.
If you're switching because you're relocating, know your new state's minimum insurance requirements. Make sure your new policy will meet the state laws for bodily injury liability, property damage liability and any uninsured/underinsured motorist insurance requirements.
Evaluate the potential new insurer. Ask friends or local body shops for recommendations, review the company through your state's insurance regulator and check consumer satisfaction surveys using resources like J.D. Power and Associates.
Remember to cancel your old policy, but not until you're sure that the new policy has gone into effect. Remember, a lapse in insurance can lead to higher premiums, may hurt your chances of obtaining a new policy and will leave you uncovered if you get into an accident.
Switch your proof of insurance card (wherever you keep it).
Beware of penalties
Some auto insurance policies contain a short-rate cancellation provision. Essentially, this is a penalty for early cancellation. There's a good chance your insurer will require you to purchase a policy for at least six months.
If you cancel your policy early, you could get hit with a penalty that's 10 percent of the annual premium, according to the Oregon Department of Consumer and Business Services. Before you switch to a new provider, ask about this provision. If there is a penalty, you might not save money by switching companies.
When shopping for auto insurance quotes, put as much time into understanding how your policy works as you do into finding new rates. Know in advance how much coverage you need, as well as how your policy works in terms of length of coverage and cancellation requirements. With attention to detail, switching auto insurance companies will be a breeze.