The subject of life insurance can sometimes be complicated, scaring off even the boldest of insurance shoppers. But if you're looking for a policy that's simple and understandable, term life insurance may be just what you need.
Though some types of life insurance are more complex and involved, term insurance is a less complicated vehicle for protecting those you precede in death. Its limits are well defined up front so you know just what to expect. And that can be very real comfort for those you leave behind.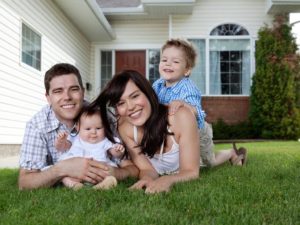 How It Works
As its name implies, this type of coverage lasts for a specific period of time, usually one to 30 years. It offers you more protection for your money, helping to guard your loved ones against financial stress and strain with a death payment when you die (as long as your coverage is still in effect at that time).
The most popular lifespan for this kind of policy is 20-year term; you can usually buy it up until your 80th birthday. However, the premium amount is based on your age and health at the time of purchase and remains level over the life of your policy, a reassuring predictability in a sometimes unstable economy.
With this coverage, your premiums go only toward the cost of maintaining your insurance policy. Therefore, it includes no cash value. However, this guarantees that as long as the policy is in effect, your loved ones will receive its full value upon your death.
Some policies are "convertible," meaning you can change them to permanent life insurance when their term expires without having to prove that you're still insurable. If you're still relatively young, you may want to ask your agent for a convertible policy to help ensure your dependents are covered.
Some Things to Consider
When buying insurance, it's important to decide how much you need—and for how long you need it—before making your purchase. Consider such factors as:
Number of dependents
Marital status
Income
Family size
Regardless what type you buy, the purpose of life insurance is to provide for your loved ones when you no longer can. This means leaving them with the resources they need to pay your final expenses, cover your now-absent income, pay off loans or mortgages, or pay for their education.