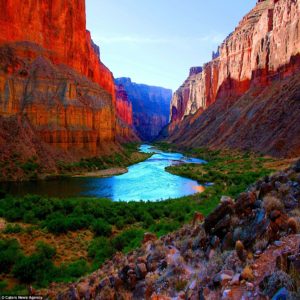 If you're a Texas resident looking for insurance, you're in the right place. We've compiled all the info you need to help you find home, auto, life, health or long term care insurance right here on this page.
We recommend you read it over, contact the Texas Department of Insurance at (512) 463-6169 with any questions, and let us help you find the coverage you need today.
Car insurance in this state pays for injuries, damages and other losses when you are involved in an accident. Texas state law requires drivers to carry only liability coverage, but many drivers choose to purchase more coverage to ensure protection when they need it.
State requirements include a minimum of $25,000 bodily injury per person, $50,000 bodily injury per accident and $25,000 property damage per accident. If you still owe money on your car, you must also carry collision and comprehensive insurance, which pays for damages to your own vehicle in case of an accident.
Car insurance companies use a number of different criteria to determine your insurance premium. Age is the most obvious factor, with younger drivers paying higher premiums. Your driving record and claims history are also important, as are the type of car you drive, what you use your car for, your credit score, and the county in which you live and drive.
If you're willing to take steps to reduce your risk of insurance claims, you'll qualify for some helpful rate discounts by:
Insuring multiple cars
Taking a defensive driving course
Buying a car with airbags and/or antilock brakes
Maintaining a good driving record
Keeping mileage low
Savvy car insurance shoppers get the best coverage at the best price by:
Researching coverage and comparison shopping
Setting deductibles as high as affordably possible
Inquiring about discounts
Maintaining uninterrupted coverage
Buying only the coverage they need
The most common way Texans are insured is through a group plan sponsored by their employers. Unfortunately, those who are self-employed, between jobs or not covered by an employer may find it difficult to find affordable health insurance.
The state's 78th Legislature has passed a pair of measures designed to help individuals not covered under an employer's health insurance plan:
Consumer Choice Plans—Texas legislators passed Senate Bill 541, which allows HMOs and insurance companies to offer "consumer choice plans." These plans are exempt from state-mandated health benefits required in traditional health insurance plans. This allows consumers to buy health insurance plans with a number of specified coverages that will fit various budgets. This bill helps residents move away from the "all or nothing" approach used toward insurance in the past.
Health Cooperatives—Senate Bill 10, passed by the legislature, gives small employers an opportunity to take advantage of the discounts large employers receive on their corporate health insurance plans. Bill 10 allows Texas companies to form "Health Group Cooperatives" of at least 10 separate employers, who can then purchase health insurance for their employees as a group. The goal of the bill is to encourage more employers to provide health insurance as an employee benefit.
Insurance fraud is becoming increasingly common in your state, and is being committed by groups or individuals who are trying to capitalize on the difficult health insurance market. A sure sign of a possible insurance scam is an unknown insurance company offering health insurance plans at prices well below that of legitimate insurers. It is always a good idea to call the Texas Department of Insurance's Consumer Information Line at (800) 252-3439 to confirm that the insurance company with which you do business is licensed to do business in your state.
If you've never shopped your homeowners insurance—and you don't really understand it all anyway—how do you know what to look for?
It's really not that complicated. You have one of two options, depending on what you need to cover:
A dwelling policy: covers the actual structure of your home; nothing more, nothing less
A homeowners policy: covers the dwelling, your personal property, liability, medical payments (if someone is hurt on your property) and loss of use; pretty much the whole ball of wax
There are no minimum coverage amounts required in Texas. But remember: if you aren't covered and your house is damaged or someone gets hurt on your property, you are liable for any damages. So make sure you have sufficient coverage to protect yourself up-front.
So what determines how much it costs to insure your home? Insurers set rates based on many factors, most notably:
Policy type and coverage
Your home's construction, age and condition
Deductible levels
Additional coverages
Where you live
Distance from fire protection
Credit and claims history
Discounts you qualify for
Combined together, all these statistics mix to determine what you pay for homeowners insurance. Since no two situations are exactly alike, talking to a licensed agent is your best bet for finding the policy that suits you and your home best.
Take these tips to heart for maximum home protection:
Don't hide spare keys outside where burglars can find them.
Add secure window locks to your windows and peepholes to your doors—and use them!
Prepare a household inventory of all your possessions now, before you experience a loss, and keep it in a secure, safe place outside your home.
Make sure your home has plenty of exterior lighting.
Buy fire extinguishers and keep them close by.
Install smoke detectors, deadbolt locks and burglar systems.
Ask a neighbor to check on your home when you are away, and keep it well lit so it appears you are home.
Keep sidewalks clear of debris.
Never smoke in bed!
Your individual circumstances and your family's standard of living should determine how much life insurance coverage you purchase. There is no standard formula for determining the amount of coverage needed; however, some consumer groups recommend, as a guideline, at least five times your annual salary.
The goal is to have enough coverage to take care of your family if you die, but not so much that you have more than you need—or your premiums become unaffordable.
There are several types of life policies available, including term life, permanent, or cash value life, and other policies which combine the two. Term life policies cover you for only a specific period of time or until a specified age, and include only a one-time death benefit payment. Permanent, or cash value life policies, provide permanent life insurance protection, and may include both a death benefit and cash savings.
Term life insurance is generally cheaper, but its cost increases as you get older. Permanent life involves higher premiums, but its price usually remains steady. Some insurance companies tailor-make policies which are a combination of the two.
Your premium amount depends on the type and amount of insurance you buy, as well as your chance of death while the policy is in effect. Risk of death is determined by factors such as your age, gender and medical condition.
Other elements taken into consideration when determining your premium might include the company's overhead expenses and necessary agent commissions.
Shopping wisely for life insurance is essential to protecting your family when they need it most.
Here are some tips to help you in your search for the right Texas life insurance plan:
Comparison shop
Make sure you understand everything contained in a potential policy
Buy only from licensed insurance agents and companies
Shop not only for value, but also for service and financial strength
Answer all insurance application questions completely and accurately
Buy only what you need, and nothing more