Climbing behind the wheel and hitting the road evokes an undeniable sense of pride in many truck owners. But while that larger-than-life 4×4, decked-out luxury model or heavy-duty version with 360 horses under the hood may give you a real sense of power, buying truck insurance may leave you feeling deflated—if you do so without all the facts.
Heard the Secret?
Indeed, insurance for many trucks can be quite costly. But armed with the knowledge you need to get the right protection and the best deal, making the right purchase can actually be quick and simple. You just have to know how to go about it.
So what's the secret to finding the right coverage for your vehicle? Knowing your options—and doing your research now, before you hit the road.
The Low-Down on Truck Insurance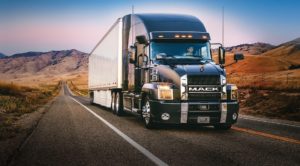 The price you pay to insure your truck depends on several variables, as noted below. By doing what you can to minimize risk for those factors within your control, you can lower your insurance rates by as much as 50 percent—or even more!
Within your control:
Your driving history/record
Where you live
Which truck you buy
How many bells and whistles it contains
Outside your control:
The likelihood (or risk) your truck will be stolen
The risk of injury you and your passengers face in an accident
What it costs to repair your truck, based on its structural design
In general, the more your truck costs, the more your insurance will cost, too. However, premiums are set based on the risks inherent to your exact vehicle with you behind the wheel. So be sure to shop around for the best rates and the right coverage before selecting an insurance policy.
Keep in mind that truck insurance rates can vary dramatically from one company to the next, so it just makes sense to know what you're up against before you drive off the lot in that shiny new pickup. With a bit of determination and the right insurance agent, you'll have the coverage you need in no time.
Did You Know?
Sometimes little-known facts about trucks to help you understand your insurance rates:
Trucks are stolen much more frequently than cars, by a ratio of at least 3-to-1.
Trucks cost more to insure than cars (due partially to the rate of theft and the likelihood of injury when involved in accidents).
Truck drivers are much more likely to be seriously injured or killed in accidents as compared with cars, due to reduced occupant protection.
If you really need that brand new truck—or your business can't operate without one—experts recommend you also buy accident insurance of $300,000 per person and $500,000 per accident. This will help protect your assets in case of a collision.
Making the Best Choice
As with cars, some trucks cost more to insure than others, mainly due to size or options.
If saving money on insurance is your goal, consider this list of the most "pricey" trucks (insurance-wise) before you buy either new or used. It could help you keep your insurance premiums low.
According to Edmunds.com, the 10 most expensive trucks to insure (as of this writing) are:
Land Rover Range Rover
Porsche Cayenne
G-Class Mercedes-Benz
Lexus LX 470
Cadillac Escalade
Cadillac SRX
BMW X5
Toyota Sequoia
Dodge Ram 2500
Ford Excursion
Countering High Prices
Auto insurance rates in many states are on a downward trend, and that's welcome relief for all. But it is possible to save even more than average by following these simple tips, courtesy of InsureMe:
—Comparison Shop. If you have a good driving record and/or buy a safer truck, your premium should go down.
—Find out what your insurance will cost before you buy that new truck. Auto insurance companies typically charge more for trucks that are expensive to repair or don't fare well in accidents.
—Ask your insurer for discounts. These cost-savers can lower your truck insurance premiums more than you might think:
Combine your truck and your spouse's car on one insurance policy
Buy a truck with airbags or other safety equipment
Installing anti-theft devices in your truck
Insure your home and truck with the same insurer
—Take the highest deductible you can afford. The higher your deductible, the lower your premium—it's as simple as that.
—Improve your driving record. The more tickets and accidents you have, the more your truck insurance costs.
—Consider dropping comprehensive and/or collision coverage if you drive an older truck. Physical damage coverages like these reimburse you for harm to your own truck. But if it is several years old, or worth less than $1,000, you may not need these types of coverage.
—Review your policy regularly, and keep your coverage updated. Your truck insurance rates may fluctuate depending on use. So set a particular time each year to review your policy with your agent and stick with it!