by Penny M. Hagerman
Americans love trucks. In fact, according to experts, pickup truck buyers are the most loyal group of vehicle—and insurance—purchasers in the U.S., even in these days of high gas prices and tough times.
But whether a fan of the ever-popular Ford F-Series; a Chevy Silverado lover or a die-hard Dodge Ram enthusiast, it's important to know and understand some of the factors that affect truck insurance rates. Then, with the right information, truck owners can shave hundreds of dollars off monthly insurance premiums—leaving more money for gas, maintenance or even customization.
Playing It Safe
Enjoying the form and function their rides provide, as well as the image of pure brawn, most truck purchasers realize the need for safety equipment to protect both them and their truck in motion.
But up until recently, truck manufacturers were less concerned about safety than form, leading to high rollover rates, poor crash test ratings, injured drivers and passengers, and high insurance prices.
However, that's changing. No longer keen on just horsepower, torque and towing prowess, today's truck purchasers also look for advancements like comfy interiors, more efficient engines and advanced safety features, leading truck makers to respond or lose market share. As a result, many new trucks are now becoming safer and more fuel efficient—and truck insurance rates lower.
To get the best deal on truck insurance rates, buyers should look for or install safety instruments like these:
Front and side-curtain airbags
Four-wheel, anti-lock disc brakes
Electronic Stability Control
Hill start assist
Trailer sway control (for towing purposes)
Though not available on all new models, these items are more common in new trucks than in their used counterparts. Truck buyers should keep this in mind when deciding between new vs. used—and choose an insurance plan that rewards drivers with safety discounts.
Truck Insurance & Theft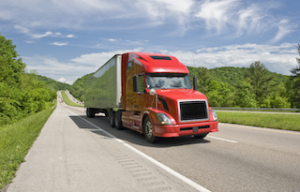 With two of the most popular trucks rating among the ten most stolen vehicles in the U.S (the 1997 F-150 and 2004 Dodge Ram), theft also plays a large part in truck insurance premiums. But with some simple, low cost suggestions that help deter theft, truck owners can keep their rides from falling into the wrong hands—and insurance prices from skyrocketing.
Use common sense. When not in the vehicle, lock the doors and take the keys.
Install a warning device. Consider a truck alarm to deter would-be burglars.
Try immobilization equipment. Purchase a fuel cutoff device or smart key sensor that prevents a truck from being driven without a required electronic code.
Purchase a tracking device. This allows police to track and recover the truck if it's ever stolen.
Getting the Lowest Rates
As with most things in life, insurance rates change based on a number of factors, including safety and theft rates. So before settling on an expensive insurance policy, learn the factors that affect truck insurance rates and compare insurance quotes. You could save yourself a heap of cash!