Amy Higgins
According to a 2010 LIMRA consumer study, the top two reasons Americans have life insurance are to cover burial and final expenses, and to help replace a primary wage earner's income. A term life insurance policy is fitting for those who are looking for a little simplicity — coverage lasts for a predetermined length of time and pays out if you die during that term.
However, there are several different flavors of term life insurance. Which one is right for you depends on your finances, your needs and your age.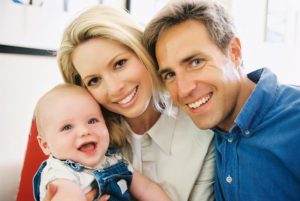 Level term
Level term life insurance policies provide a fixed amount of coverage over a fixed amount of time. So, if you buy a 20-year plan with a value of $250,000, your beneficiaries will receive $250,000 if you die before the 20-year term ends. Your premiums remain the same during the life of a level term policy.
In 2003, 97 percent of term life policies purchased were level term, according to the Insurance Information Institute.
Convertible term
A convertible term life insurance policy allows you to convert to a permanent life insurance policy after a certain period of time. According to AIG, if you convert to a permanent policy when your term ends, you won't be required to have another medical exam, although you'll probably be charged a higher rate.
This kind of policy can be useful for those who want to "lock in" their eligibility — if you develop serious health problems down the line, you still can get covered by converting your term policy to a permanent one instead of shopping for new coverage.
Renewable term
If you buy a renewable term life insurance policy, you'll have the option to continue coverage when the initial policy expires without having to prove insurability through a life insurance medical test. However, when you renew the policy, your premium likely will be higher to account for your age, according to the New York State Insurance Department.
The Insurance Information Institute suggests looking for a renewable policy if the term life insurance you buy is good for 10 years or less. Without the option to renew, you would have to start from scratch if you decide to buy another policy. If your health has deteriorated during that time, your premium might be significantly higher, or you may wind up unable to get life insurance at all.
Decreasing term
With a decreasing term policy, your premium usually will remain the same during the term, but the death benefit is reduced over time. For example, a decreasing term life policy offered by Farmers Insurance comes with a death benefit that decreases monthly. Once it decreases to 20 percent of the initial face amount, it will remain level until the policy expires.
Premiums for decreasing term policies are generally lower than those for level term life insurance. This type of policy may be useful for those who are paying down mortgages. If you die early in the policy's term (when your mortgage is not yet paid off), the payout is bigger. If you die near the end of the term, chances are you'll owe less on your mortgage, meaning your survivors won't need as much money.
Return-of-premium insurance
One of the main criticisms of term insurance is that, unlike permanent life insurance, there is no investment feature — you pay premiums and if you don't die within the term, the policy never pays out. If you buy a term insurance policy with a return-of-premium feature, you can get those premiums back. However, you will pay significantly more for this feature, and you'll probably be required to keep the policy in force until the term expires (or forfeit the return-of-premium benefit), AIG points out.
What to expect
In most cases, you must have a medical exam to buy life insurance. Blood, saliva and urine samples generally are taken, along with your blood pressure. Your examiner will want to know about your medical history and likely will request copies of your medical records.