Marcus Pickett
It's hardly news that uninsured people struggle to pay for care. But a report from the Department of Health and Human Services (HHS) shows just how steep the climb can be to get out from under expensive hospital bills.
According to the report (published in May 2011), uninsured households can afford to pay the full amount of a hospitalization bill only about 12 percent of the time. This leads to a lot of uncompensated care — 95 percent of the total amount that hospitals charge the uninsured cannot be paid in full. And the uninsured do not share this burden alone. A significant portion of uncompensated care costs is shifted onto those who have insurance and their employers, according to HHS.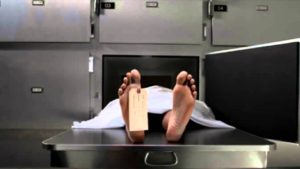 Out of reach
Hospital bills hit low-income households without Medicaid the hardest, according to the report. But even higher income levels do not adequately guard against the high cost of hospital bills — uninsured households above 400 percent of the federal poverty level account for 64 percent of unpaid hospital bills.
Instead of income, financial assets provide a more accurate prediction of whether a family can pay its hospital bills. Uninsured households have almost no savings, according to the HHS report. The median amount of financial assets for these households is $20. Even higher-income households without health insurance tend to have less than $5,000 set aside. By contrast, households with health coverage have a median of $14,450 in financial assets.
To put this in context, the HHS report shows that 58 percent of hospitalizations result in a bill higher than $10,000 — 26 percent result in bills higher than $25,000. So, even the majority of hospital bills would wipe out that little bit of money a family has set aside.
Worse than going without auto or home insurance
There were 50.7 million people without health insurance in 2009, according to the U.S. Census Bureau, an all-time high. That figure represents 16.7 percent of the population.
The HHS report points out that going without health insurance is more financially hazardous than going without any other type of insurance. Although an individual is 1.5 times more likely to get into a car accident than be hospitalized, the average cost of a hospitalization is 2.5 times as great as the cost of car repairs after an accident. Moreover, although the cost of hospitalization is about the same as the average property damage that results from a house fire, a person is 10 times more likely to face hospitalization.
Insured, but underinsured
Even those with health insurance coverage can face sky-high hospital bills. For example, because hospitals employ an array of specialists and encompass many departments, some patients may find themselves facing surprise out-of-network bills.
A January 2011 Kaiser Health News article describes how treatments at an in-network hospital can be considered out-of-network. For example, if the neonatal intensive care unit is operated by an outside group, it could be out of your policy's network — and people who are covered for standard maternity services may unwittingly find themselves out of network when a premature baby or other complications require neonatal intensive care. The Kaiser article cites the experience of a baby girl with immature lungs and sepsis who racked up $750,000 in hospital bills during the first three months of her life. Her parents then were told the neonatal intensive care staff was out of network.