Amy Higgins
Your U.S. auto insurance coverage may be well above what is required by state law and likely follow will you through the 50 states. But don't expect it to cover you on foreign soil. Before you leave, make sure you're covered with the appropriate auto insurance if you plan to drive abroad, as your visit could take a turn for the worse if you are involved in an accident.
What to know before traveling abroad: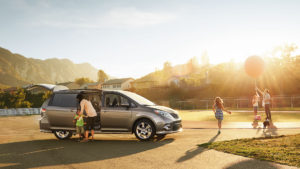 In general, your U.S. auto insurance does not cover you while you're abroad, but it may apply in countries neighboring the United States, according to the U.S. Bureau of Consular Affairs. However, these countries have minimum auto insurance requirements that may exceed your U.S. coverage.
In Mexico, drivers are required to carry civil liability insurance that covers them if they cause injury or damage. U.S. liability insurance is not valid in Mexico for bodily injury, although some U.S. insurance policies will cover insured drivers for physical damages, according to the Insurance Information Institute.
If you have Allstate auto insurance, you are covered throughout all Canadian provinces and territories, and between all ports, the company says. This insurance also is valid in U.S. territories like Puerto Rico, Guam and the U.S. Virgin Islands. If you're driving south into Mexico, your policy will protect you if you'll be traveling within 75 miles of the border for a maximum of 10 days on each separate entry or trip, the company says.
If you rent a car in Europe, be sure to check the country's auto insurance requirements. You may be required to buy specific types of coverage. To rent a car in Italy, for example, you must purchase a collision damage waiver and theft protection, according to Auto Europe, a provider of car rental services in 130 countries. You also must be at least 21 years old with a driver's license that has been valid for at least one year and have an international driving permit as well.
Some credit card companies provide car rental insurance coverage. For instance, Visa provides collision and theft coverage on auto rentals for cardholders whose names are embossed on a U.S.-issued Visa Standard Credit, Visa Rewards Credit or Visa Premium Rewards card, according to Visa. Eligible members must use their Visa cards for the entire rental transaction and decline the auto rental company's collision damage waiver to obtain coverage. This benefit is available in the United States and most other countries, the company says; it excludes Israel, Jamaica, the Republic of Ireland and Northern Ireland.
It is important to understand the rules the road in other countries, the Bureau of Consular Affairs warns. By doing so, you can avoid traffic violations or jail time for unintentionally breaking local traffic laws. For instance, turning at a red light is not permitted in Brazil unless you encounter a sign with an arrow pointing right and the words "Livre a Direita." Drivers in Iceland can be charged with driving under the influence with a blood alcohol level as low as 0.05 percent.
Be sure you're secure
Don't assume anything about your auto insurance coverage while planning your trip abroad. Check with your insurance, credit card and rental companies to ensure you'll have the proper coverage in the country you're visiting.
If you're planning to use your credit card for car rental insurance, ask to have a copy of your coverage information sent to you in writing beforehand. In most cases, credit card benefits are secondary to either your personal insurance protection or the insurance offered by the rental car company, the Insurance Information Institute says. Be sure to have a printed copy of your coverage and keep it with you on your trip abroad.