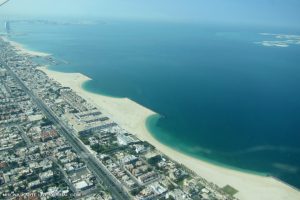 If you're a Virginia resident looking for insurance, you're in the right place. We've compiled all the info you need to help you find home, auto, life, health or long term care insurance right here on this page.
We recommend you read it over, contact the Virginia Bureau of Insurance at (804) 371-9694 with any questions, and let us help you find the coverage you need today.
Auto insurance provides Virginians like you a valuable safety net by protecting you from being held responsible for others' losses in case of an accident. Many state residents don't realize how costly going uninsured can be—until they're involved in an accident and their home, savings, future wages and other assets are seized to cover the cost of repairs, medical bills and lawsuits.
Virginia maintains a financial responsibility law, which says you must either insure your car with a certified state insurer or pay an uninsured motorist fee of $500 and drive your car at your own risk. This law is designed to keep drivers who cannot afford financial liability off the roads completely.
Your car insurance policy must contain the following coverages:
Bodily Injury Liability: $25,000 per person and $50,000 per accident
Property Damage Liability: A minimum of $20,000
Uninsured/Underinsured Motorist: $25,000 per person, $50,000 per accident and $20,000 for property damage
What do these terms mean? Bodily injury liability pays for medical expenses, pain and suffering, and lost wages that you cause and are legally responsible for. Property damage liability covers damage to buildings, other vehicles and their contents, and stationary objects. Uninsured/underinsured motorist coverage protects you when you are injured by a driver who has insufficient or non-existing coverage of their own.
Now that you know what you need, how can you get it? Well, finding the best coverage at the best price involves knowing and understanding the factors that drive insurance prices upward, and taking the necessary steps to ensure they do not adversely affect your premium.
Follow these guidelines to help keep rates low:
Maintain the best driving record possible
Select your new car wisely
Ask about all possible discounts
Keep deductibles at the highest affordable levels
Buy more than one policy type with the same insurance company
Maintain good credit scores
Health insurance protects you from financial loss stemming from accidents or illness. In any given year, Virginia's Bureau of Insurance aids state residents in getting back more than $10 million in insurance refunds, benefits payments and changed claim determinations.
As a health insurance purchaser, you should understand the options available to you before you make your final purchasing decision, including what each of those policies do and don't cover. That way, you can more easily choose the one best suited to your needs.
Following are some tips to help you get insured and protect your health at the right price:
Set your health insurance deductibles as high as possible
Schedule a yearly, routine health insurance checkup to ensure adequate coverage
Ask about all available health insurance discounts
Read all documents thoroughly, asking questions about anything you do not understand, and don't sign anything until all questions are answered
Call or visit the Virginia Bureau of Insurance online to acquire additional free tips and up-to-date information on health insurance
You can buy insurance from one of two categories in Virginia: group or individual. Typically, an employer offers its employees insurance through a group plan, whereas someone purchasing a health care plan on his or her own from an agent or company purchases an individual health plan.
The types of policies available include traditional and managed-care plans:
Traditional plans generally allow you to choose your own health care provider, but require you to pay for medical services yourself and then file for reimbursement. These plans include such coverages as basic health, major medical, hospital confinement, disability, specified disease, short term health and limited benefit insurance.
Managed-care plans use their own networks of health care providers from whom you must choose—and you must stay within that network in order to be reimbursed for medical expenses. Managed-care plans are typically cheaper than traditional plans, but may not cover certain medical expenses and procedures. The most common types of managed-care plans include Health Maintenance Organizations (HMOs), Preferred Provider Organizations (PPOs) and Point-of-Service plans (POS).
Often times, homeowners feel forced into buying high-priced policies with mediocre coverage. If you're shopping for a cheaper policy, again, make sure you know and understand your options.
If you own your home, you need a specific type of plan that fits your needs and budget. Along those lines, consider:
Broad Form or Named Peril HO-2—the less expensive home policy with coverage for named perils only
Special Form HO-3—a policy with a combination of open perils and named perils
Comprehensive Form HO-5—another combination policy with HO-3 coverage plus a provision to cover your personal property
Market Value or Older Homes Forms—coverage for older homes at lower limits or the current market value (your property loss will be replaced with modern common materials, rather than original or period materials)
If you own and live in a condo, you'll need a Condominium Unit Owner or HO-6 policy, which insures your personal property and any additions you make to the condo. The building itself and any liability on common property should be insured by your condominium association.
If you rent, you need Renters or Contents Broad Form HO-4. This coverage includes replacement costs for your personal belongings, any additional living expenses resulting from the damage, liability and medical costs.
In addition, you'll need separate coverage for those excluded perils: hurricanes, earthquakes, floods and acts of war. Ask your insurance agent for a complete list of additional options to make sure you're adequately insured against danger, depending on which part of the state you live in.
But how much coverage do you really need? Basically, that depends on the amount of money you're willing to pay out-of-pocket. The more you pay now, the less deductible you'll pay later, when you need to file a claim. Your agent can help you determine the appropriate amount for your individual situation.
Before you purchase a policy, make a home inventory: an up-to-date, detailed list of your personal property. A camera or video camera can provide solid documentation for your list. Your home inventory, along with your insurance agent's advice, will help you choose the right amount of coverage to protect your losses. Plus, you'll have proof of your belongings for insurance claims.
Life insurance reduces the financial impact of your death on family and friends, something they'll appreciate when you're gone. In fact, consider life insurance protection a last affectionate gesture that can mean the world to a grieving family.
The right life insurance policy should cover any debts, funeral costs and estate taxes that will be collected upon your death. However, the largest consideration should be the effect your death will have on the fiscal well-being of your immediate family.
If your domestic partner or dependents, including children, grandchildren or aging parents, rely on your income, they may struggle to maintain a comfortable lifestyle when that income ceases. But with adequate coverage, they should be left with enough money to continue to pay for:
A mortgage, car or other type of loan
Food
Clothing
Child care
College
Retirement
Nursing home or elder care
Every life insurance policy must have a named beneficiary. Beneficiaries are the people or financial institutions that receive your life insurance proceeds, according to the Virginia Bureau of Insurance (VBI). When no living beneficiary exists, the proceeds of your policy are distributed to your estate, instead.
A word of caution: Be careful how you declare your beneficiaries. If you don't update your life insurance policy as family members come and go, you could leave new dependents out completely—or make previous partners and/or spouses eligible to receive a portion of your benefits. Instead, meet with your agent to change your policy as life events like birth, marriage, divorce and adoption occur.