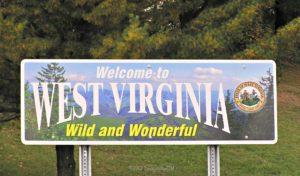 If you're a West Virginia resident looking for insurance, you're in the right place. We've compiled all the info you need to help you find home, auto, life, health or long term care insurance right here on this page.
We recommend you read it over, contact the West Virginia Offices of the Insurance Commissioner at (304) 558-3354 with any questions, and let us help you find the coverage you need today.
All West Virginia motorists are required to carry liability coverage, in combination with uninsured/underinsured motorist insurance.
The minimum requirements for these types of coverage are:
$20,000 total for bodily injury per person
$40,000 total for bodily injury per accident
$10,000 total for property damage per accident
It is important to understand that these 20/40/10 requirements are minimum limits set by the state and may not be enough to cover damages if you are held responsible for an auto accident. You may want to consider purchasing higher auto insurance coverage levels to thoroughly protect you in the worst-case scenario.
Since liability coverage pays only for other drivers and the damage and injury they suffer, and does not pay for damage caused to your automobile, you may want to consider adding collision and comprehensive coverage to your car insurance policy.  Collision pays for damage to your automobile if it is damaged through a collision with another automobile or object, and comprehensive pays for damage to your automobile if it is damaged from events other than collision, such as flood, hail, fire or vandalism.
Though these coverage types aren't required, we'd definitely advise you consider adding them to your car insurance policy for your own protection.
If you can't get insured through a local auto insurance company on your own, you may be eligible for coverage through West Virginia's Auto Insurance Plan Service Office (AIPSO). Essentially, AIPSO is high-risk insurance sold through some specialty insurers when coverage in the normal market cannot be obtained. Keep in mind, though, that AIPSO brings with it steep premiums and should only be considered as a last resort when you can't get insured through normal means.
West Virginia does not mandate the availability or type of health insurance policies insurance companies must offer. That means insurers are allowed to tailor insurance plans to your situation as they see fit. However, you should be aware of the following important facts:
If you have a pre-existing condition, you might not receive coverage for it…or you might be faced with a waiting period.
You may be charged a higher premium for having a pre-existing condition.
As you get older or your health declines, your premiums may go up.
There's good news about health coverage in your state. Lawmakers have set up some guidelines to protect you against abuse by insurance companies and others, so make sure you're aware of these ahead of time and understand their meaning.
Guaranteed issue means that if you are purchasing a group plan for 50 employees or less, you cannot be turned down because of your age or health.
If you have group insurance, you cannot be denied or limited coverage due to health-related conditions. This is called nondiscrimination.
Your health insurance cannot be canceled if you get sick. This is called guaranteed renewability. Your coverage can only be canceled if you don't pay your premiums, move out of your coverage area or provide your insurer fraudulent information.
Leaving a job through which you're insured means you may be able to continue that coverage for a limited time through a program known as COBRA. This coverage can last up to 18 months but cannot be renewed at the end of this time. For more information, contact the U.S. Department of Labor at (404) 562-2156.
When looking for health insurance coverage, shop with the following tips in mind:
Compare carefully. Different health insurance companies offer different prices for identical coverage. So get and compare several quotes for the most affordable policy out there.
Get to know your policy. Make sure it protects you from major medical costs that could otherwise impact you negatively. Become familiar with coverage amounts and what isn't covered so you won't be surprised later.
Give it a trial run. Make sure your health plan includes a "free look" period of at least 10 days. During this time, you can decide whether or not it offers what you need. If not, you can reject the policy and get your money back.
A typical home insurance policy in your state covers three areas:
Fire, windstorm and other physical damage
Theft of personal property
Legal liability of injury occurring on your property
Please note that different policy types cover different perils and have different exclusions, so make sure you read any plan you select from cover to cover so you know the specifics in your case.
The three most common forms of West Virginia homeowner's insurance are known as Basic HO-1, Broad HO-2 and Special HO-3. Here, we've broken them down for you:
Basic HO-1: Protects your home and personal property from basic perils such fire, glass breakage and vandalism or theft.
Broad HO-2: Protects your home from the perils included in HO-1, as well as perils such as accidental discharge from home appliances, falling objects, weight of snow or ice and building collapse.
Special HO-3: Protects your home from "all risks" with exceptions of flood and earthquake. HO-3 also protects any additional structures on your property and is the most common form of homeowners plan.
In addition, forms HO-4, HO-5 and HO-6 are designed for renters, those wanting very extensive coverage (still excluding flood and earthquake) and condominium owners, respectively. Be sure to ask your agent about these policy types if you think they might apply to you.
Also, homeowners insurance usually excludes coverage for animals, automobiles and any business-owned items on or in the property at the time of damage, as well as loss from flood, earthquake, or nuclear war.
Understand that each insurance company has its own guidelines and underwriting rules. If you are turned down by one company, try again.
If, however, you are repeatedly turned down for insurance, you may be eligible for coverage though the West Virginia Fair Access to Insurance Requirements, also known as the West Virginia FAIR Plan. This covers buildings and personal belongings from fire, smoke or explosion, damage from high winds, aircraft or other vehicle, and mine subsidence. FAIR covers these damages up to $100,000 per private dwelling ($75,000 for structure and $25,000 for contents) and $300,000 for each commercial property.
If you apply for coverage under the West Virginia FAIR Plan and are found to be eligible, an inspection of your property will be conducted to determine proof of insurability and rates.
You have several life insurance options to choose from in your state. Which type of policy you need depends on your goals. Read on to find out more.
Term Insurance
If you're looking for simple, easy-to-understand, inexpensive coverage, term insurance might be just what you need. Although this kind of coverage lasts only a few years, your beneficiary gets the policy's cash value in a lump sum IF you pass away while it is in effect. These finances can help pay for your funeral expenses, estate taxes, or even your children's college education. However, if you renew your term life policy, your premium payments will probably increase.
Whole Life Insurance
If you'd like to leave your family both cash value and dividends, whole life can provide you this. Unlike term insurance, whole life gives you lifetime coverage and rates that never increase. However, it is more expensive and a little more complicated than term life. So make sure you understand your policy's limitations if you decide to purchase this type of life insurance plan.
Universal Life Insurance
Like whole life, a universal life policy has the potential to earn significant cash value; but this depends entirely on the performance of investments your insurance company makes for you.
If you'd like to vary how much you pay and how often you make payments, universal life insurance may be for you. This flexible plan takes your finances into account, allowing you to increase or decrease payments as long as the total amount is enough to keep the policy intact. If you pass away, your beneficiary gets whatever the policy is worth at the time of your death.
Variable Life Insurance
Much like universal life insurance, variable life accumulates cash savings plus potentially significant financial returns through investments. However, a higher rate of return also means increased financial risk, so make sure you understand this risk before this type of life insurance policy.
With variable life, you choose where your premiums get invested. As the cash value of your policy increases, you may borrow against it to help meet other financial needs.
Now that you're well informed on your options, get the most coverage for the best price by following these tips:
Buy only what you need—no more, no less
Comparison shop between insurers, getting as many quotes as possible so you can make your final, informed decision
Live a healthy lifestyle by eating right, exercising and maintaining a reasonable weight
Avoid alcohol and cigarettes