Asked by Anonymous from Anonymous
Dear Anon:
Thanks for the question!
You've come to the right place. We can match you to local agents offering catastrophic health insurance plans, which are also known as '
high deductible health plans
' (HDHPs). (Note: your deductible is the amount you pay out of pocket before your insurance kicks in.)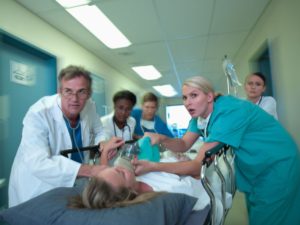 Just follow this link to fill out our health insurance quote request form. It only takes a minute or two to complete. Once you're done, we'll match you with friendly and knowledgeable agents from your area. They will compete with each other to offer you best coverage at the best price. All you have to do is read the fine print, ask questions if you have them, and select the policy that fits your needs and budget.
High deductible plans are a good option for those who (a) can afford to pay for a lot of care out of pocket, (b) are healthy and don't have a lot of regular health care expenses, and (c) want to pay a lower premium. These plans are often accompanied by a health savings account (HSA), a tax-advantaged bank account that you can use for health care costs.
Please note: InsureMe Answers is not intended to be a substitute for advice from a licensed professional. For specific questions about a policy or claim, please contact your insurance agent or company.