Asked by Julia from El Paso, TX
Julia:
Thanks for the question. Believe it or not, there is a good reason insurers ask about your credit history.
To answer your question, let me first explain how insurance works. (Don't worry: I'll keep it brief.)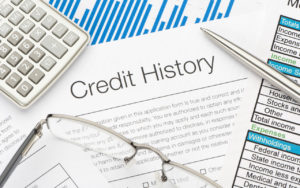 Insurers pool risk. In order to do so effectively and stay in business, they need to have an accurate gauge of how much risk they take on when they issue a policy. If they were to take on too much risk and charge people too little in premiums, they'd be bankrupt in short order. (They'd end up paying out more in claims that the amount they took in premiums.)
So insurers have developed elaborate algorithms to determine people's individual riskiness. Years ago, insurers began to notice a parallel: the worse the credit score, the higher the likelihood the person would file a claim. They didn't ask why this was the case, but the evidence was plain to see: bad credit = higher risk. So they started using credit as a basis for rate-setting.
Though it seems like a harsh practice, the result is that insurers have a more accurate read on how much risk they take on, and that means they can lower people's rates who are less risky. If insurance companies were not able to use credit scores in their rate-setting algorithms, it's likely that everyone's premiums—those would good and a bad credit—would go up.
Please note: InsureMe Answers is not intended to be a substitute for advice from a licensed professional. For specific questions about a policy or claim, please contact your insurance agent or company.