Asked by Patrick from Mission Viejo, CA
Patrick: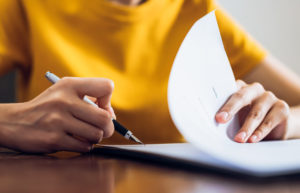 Thanks for the question. The short answer is no, not every claim will result in higher premiums. In most cases, small claims filed under your comprehensive coverage will not result in higher premiums. (Replacing a windshield, for example.)
However, claims in which you were at fault in some way will result in a higher premium. (Insurers call these 'chargeable claims.')
"In general, an insurer will increase your premium by specific percentages for each chargeable claim made against your policy above a specific dollar amount," says the Insurance Information Institute (III), a non-profit group representing the insurance industry.
The III encourages drivers to always file claims if they've been in an accident with another driver. "If you have an accident but don't report it to your insurer, you are taking a risk, even if the damage seems minor. If the other driver sues you weeks or months later, your failure to report the accident might cause your insurer to refuse to honor the policy."
Please note: InsureMe Answers is not intended to be a substitute for advice from a licensed professional. For specific questions about a policy or claim, please contact your insurance agent or company.