Marcus Pickett
With all the intricacies of health care reform and the insurance mandate, one question keeps rising to the surface: Will reform make health insurance and health care affordable? A 2011 Commonwealth Fund study offers some insights.
The study (called "Will The Affordable Care Act Make Health Insurance Affordable?") focuses on the health insurance exchanges and subsidies that will go into effect along with the insurance mandate in 2014. The primary conclusion (and concern) was that, while health insurance premiums may become more affordable, high out-of-pocket costs will continue to cause patients to skip important care.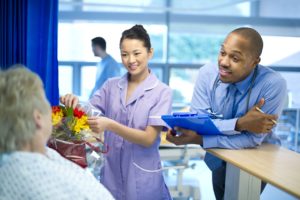 Subsidies lower the price of premiums
About 90 percent of households above the federal poverty level (income of $22,350 for a family of four in 2011) will be able to afford premiums when the mandate goes into effect, according to the Commonwealth study. That's because of the premium assistance subsidies, which come in the form of tax credits.
The subsidies, which are established by the health care reform law, apply to those who don't have coverage through employers and who are shopping for coverage in the individual market. They take into account a family's income and the number of members in the household — and ensure that a family doesn't spend more than a predetermined amount of income on health insurance.
If a family's income is below 133 percent of the poverty level, family members may be eligible for Medicaid, according to the Kaiser Family Foundation. For families with household incomes between 133 and 399 percent of poverty level, the price of premiums will be capped at 3 percent to 9.5 percent of income, according to Kaiser.
The subsidies, according to the Commonwealth Fund, will likely put premiums within reach of low-income families. After taking into account the costs of necessities like food, housing, child care, taxes and transportation, even low-income families have room in their budgets for these reduced premiums, researchers concluded.
Out-of-pocket costs could put care out of reach
Despite reduced premiums, high out-of-pocket costs will continue to be a problem, according to the study. The health care reform law does place annual caps on out-of-pocket spending, ranging from $1,983 for households between 133 and 199 percent of poverty level, to $5,950 for households earning more than 400 percent of poverty level. However, even with these caps, out-of-pocket costs (like co-pays, deductibles and coinsurance) associated with health insurance might push some low-income families over the edge.
The study reports that low-income households spend 75 percent of money on necessities. That still leaves room for premiums — but not always out-of-pocket costs. For example, when it comes to families earning between 200 percent and 250 percent of poverty level, most will have room for necessities, premiums and some out-of-pocket medical costs. Yet about 9 percent of these families won't be able to afford all of their out-of-pocket health care costs.
Areas of concern
Although those who won't be able to afford insurance and medical costs under health care reform are in the minority, the study raises some concerns. Even with the extra help provided by health care reform, some families will be left "vulnerable," the Commonwealth Fund says.
Data collected for the study show that the families who will be least able to afford all their health care expenses are those with low incomes and high out-of-pocket costs. In other words, those who need the most care may be the least likely to afford it. Given the choice between seeing a doctor and paying for other daily necessities, they might delay care. And that could lead them to develop more serious — and expensive — health problems in the long run.