Are women falling through the cracks of America's health care system?
Signs point to yes, according the Kaiser Family Foundation (KFF), who in 2005 conducted an expansive survey on women's relationships with health care and health insurance.
Following the survey, the Kaiser Family Foundation published an extensive report on their findings. Women and Health Care: A National Profile put a spotlight on women's issues concerning health care and health insurance.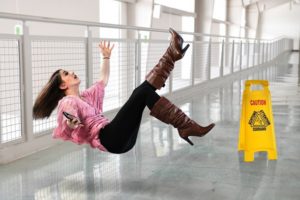 Health Disparities between Women and Men
While the KFF recognizes the importance of health care for both women and men, they advocate that health care is not gender neutral.
Women, says the KFF, have more complex health needs than men. In addition to pregnancy and related reproductive health needs, women also have a higher incidence of chronic illness for which they need ongoing medical treatment (38 percent of women versus 30 percent of men). Women are also at a much greater risk for maladies such as osteoporosis and autoimmune diseases like lupus, multiple sclerosis and rheumatoid arthritis—all of which require ongoing treatment.
In addition, women tend to live longer and therefore use more health care services throughout their lives. Women have also been shown to be the major decision-makers on health issues for their family, thus making their access to all facets of the health care system essential.
Unfortunately, the Kaiser report shows that women are faced with numerous barriers, both logistic and economic, which hinder their access to the country's health care system.
Barriers between Women and Health Care
The KFF reports that women face a multitude of barriers to health care, some of which include:
Lack of coverage
Non-Comprehensive coverage
Out-of-pocket expenses
Restrictions of physician choice
Lack of time due to imbalance of work and family responsibilities
According to the KFF Fact Sheet on Women's Health Insurance Coverage, women are less likely to be eligible to participate in their employer's health plan due to the fact that women are more likely to work part time, have lower incomes and rely more on spousal coverage. In fact, men are 51 percent more likely to be covered under their employer's group health plan than women at a 38 percent.
What does this mean?
Unfortunately, it means that women are more prone to losing health coverage when premiums increase or when employers reduce their contribution to family coverage.
Women and Health Insurance
While most women carry some form of private health insurance, coverage is not always stable or guaranteed. One out of every 10 women who work full time is without health coverage. Even with health insurance, there are often disparities in benefits covered by her plan, out-of-pocket costs and access to the services she needs—almost 16 percent of insured women have been denied approval or payment for a health care service.
And while the majority of women carry some form of heath coverage, a whopping 17 million women over the age of 18 are without health insurance in the United States.
Insufficient or lack of coverage poses a great threat to a woman's well-being, as the KFF report clearly illustrates.
Forgoing Treatment
As earlier mentioned, while many women carry some form of health insurance, numerous policies do not cover the services most needed by women. According to the KFF, as health costs swell, 27 percent of non-elderly women (under age 65) and 67 percent of uninsured women report that they delayed or went without treatment because of the cost for that treatment. Additionally, uninsured women are far less likely to be screened for breast, cervical and colon cancer, cardiovascular disease and osteoporosis—all major maladies affecting women.
Battling Prescription Drug Costs
The National Profile by the KFF found that nearly six in 10 women (56 percent) take at least one prescription drug on a regular basis compared to 42 percent of men. While this disparity may be caused by women's use of oral contraceptives and hormone replacement therapy, it reinforces that these medications are commonly taken by women and are difficult to afford without adequate health insurance.
The survey also reported that 41 percent of uninsured women did not fill a prescription due to costs, as did 17 percent of women with health insurance. Additionally, 26 percent of women admitted to skipping or reducing a dose of their medication to make it last longer.
These statistics communicate that even insured women are not guaranteed reduced drug costs—a common misconception to the public.
Covering America's Women
With such unsatisfactory statistics, it is important to find resources for women that lack or have inadequate health coverage. Organizations like the Society for Women's Health Research (SWHR) and the National Women's Health Information Center are dedicated to women's health issues and are great sources of information for women in need of health assistance.
If you are an uninsured woman, the SWHR offers information on the following programs:
The National Breast and Cervical Cancer Early Detection Program. Provides free or low cost mammograms and Pap tests for women over the age of 39.
Maternal and Child Services. Provides health care for low-income women who are pregnant with children under the age of 22.
Women, Infants and Children (WIC). Provides education on nutrition and child care for low-income, breastfeeding, and postpartum women. WIC also provides health coverage for children under the age of five.
If you do not qualify for government-sponsored care, you may obtain care through free clinics, prescription drug assistance plans or temporary state insurance—to name just a few.
For more information on women's health research and assistance programs, contact the SWHR at (202) 223-8224 or the National Women's Health Information Center at (800) 944-WOMAN.
The Bottom Line
Technological advancements have been made to improve the quality of life for women. Unfortunately, without improvements in health coverage, over 17 million women will not have access to them.
The epidemic of insufficient health coverage for women affects all of us with mothers, sisters, partners and friends. Encourage the women in your life to make their health a top priority by seeking more comprehensive health insurance, or by utilizing assistance programs in your state.
For more on the Kaiser Family Foundation or their report, Women and Health Care: A National Profile, contact the Foundation at??its Public Affairs Center: (202) 347-5270, or visit them on the Web at www.kff.org.