If you're like millions of Americans, you either don't have health insurance because you think it's too expensive, or you're afraid you're going to lose the coverage you have.
In fact, with our healthcare system in such a flux, the recession booming, and Americans losing their jobs left and right, it seems our confidence in the system is evaporating right before our eyes.
On the Path Toward Change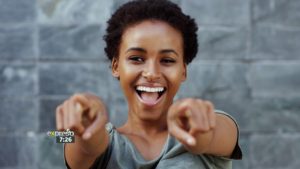 As the government steps up its efforts to communicate its vision for health reform, it appears most people are still holding tight to their belief that change will improve access to much needed medical care.
So says the Robert Wood Johnson Foundation, a privately funded entity that monitors the healthcare landscape, reports its findings to the public at large, and works to improve access to medical care for all. Since April, the foundation has been tracking consumer confidence in healthcare month by month through the use of surveys, measuring access to healthcare, health insurance and future concerns regarding healthcare.
Some of the data gathered has been rather surprising.
How Do You Really Feel?
Overall, it seems Americans feel optimistic about the future of healthcare—as long as some kind of reform takes place to ensure everyone gets the care they need.
Among the Foundation's findings:
An overwhelming majority of Americans view health reform as key to reviving the economy. More than four in five Americans (81.4 percent) believe it is important that President Obama includes health reform in plans to address the economy.
People believe that health reform will improve their finances. More than three-fourths of Americans (76.1 percent) report that they believe health reform will improve their personal finances. Additionally 62.2 percent believe that health reform will improve the country's finances.
People are worried about being able to afford future care. More than half of all Americans (53.2 percent) are worried that they will not be able to pay for their future healthcare needs in the event of a serious illness. Additionally, nearly half (48.2 percent) are worried that they will not be able to afford all the routine healthcare services they need.
Nearly half of Americans (43.7 percent) are worried they will not be able to afford future prescriptions.
Almost a fourth (21.3 percent) report that they delayed needed medical care in the past year due to cost.
You're probably not surprised to learn that the young and the elderly have the most concerns about present-day healthcare. In fact, confidence amongst Medicare-eligible seniors has continued to slide for months, and now young adults 18 to 34 have joined in the cause, worrying about a future in which they'll either go bankrupt seeking care, or lack the resources to seek care at all.
The Future of Healthcare: Our Final Destination
What do statistics like these say about our country? First, we're ready for change. And second, we're unsure if or when it will come.
If, like most people, you're uncertain about health insurance coverage—either now or in the future—do what you can to affect positive change on your own. Apply for free individual health insurance quotes using the quote box above, and take control of your own future now.