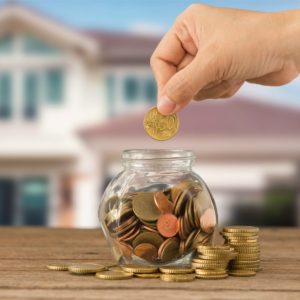 Consider Your Deductible
Your homeowners deductible can greatly affect the amount of your monthly premium. If you change from a $500 deductible to a $1000 deductible, you may save up to 25 percent on your monthly premium.
You should decide whether you are looking for a home insurance policy that covers all property damages, or just major ones. If you really want a comprehensive homeowners insurance policy, a low-deductible plan would likely be best. If you are more interested in saving money, a higher deductible plan in which you assume the risk for smaller claims may be best.
Do Not Overstate Your Rebuilding Cost
There is a big difference between the actual cost of your home and the cost of rebuilding or replacing your home, since the value of your land must be taken into consideration. It is unnecessary to insure the land under your home from fire, extreme weather or theft.
You can also save money when insuring your home if you insure only the value of the home, not the land.
Make Sure Your Coverage for Possessions is Not Too High (or Too Low)
It is a good idea to take annual inventory of the items in your home and try to assess their total value. Some individuals find they have overinsured their home and its contents, and others find their coverage is not suitable for the items they have purchased over the last year.
<< Previous Tips | More Tips >>