Fast, Free Rate Quotes
Busy lives call for simplicity and convenience. And when it comes to finding insurance, nothing makes your life easier than free insurance quotes.
So make things easy on yourself. When it's time to shop your insurance rates, let us streamline the process. Tell us where you're located and what kind of insurance you're looking for, and we'll snag top agents in your area with the products and services you need.
It's all quick, straightforward—and comfortable. Now that was unexpected, wasn't it?
Shop for:
Relationships That Last
Why buy insurance from just any ole' Joe? If insurance isn't your thing, trust us to weed through your options in insurance providers. We've been in business for nearly 20 years, and we've formed business relationships with agents and brokers nationwide who have your best interests at heart.
Instead, take the guesswork out of finding an insurance company you can trust. Let us put our expertise in the insurance industry to work for you today. We'll hold your hand as you choose the right provider and establish lasting relationships that keep you coming back for more.
Ready, Set, Go!
Now that you're well informed, it's time to take action. Whether you need homeowners or renters insurance for your home, auto insurance for your car, life insurance to secure your way of life, health insurance to keep you healthy, or long term care insurance for a lifetime of provision, we can help find what you need.
Don't put it off. Protect yourself and your loved ones, both now and in the future, with the right insurance policies today.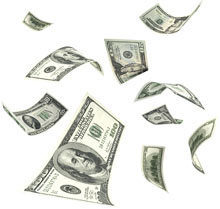 Savings Made Simple
With inflation knocking on the door and budgets stretched tight as a drum, today's families are suffering financially, while searching for ways to make ends meet.
If that describes your life, we're here to set things straight. Rest assured you can get the insurance coverage you need at the price you deserve. See, while you're spending more at the grocery store or paying higher credit card rates, we're working to counter those inflationary effects with cheap insurance rates and discounts that add up to savings.
By keeping the process simple and providing competitive insurance quotes through local agents, we pass the savings along to you. That's what we call "savings made simple," a rare commodity in these days and times.
Testimonials

"Great products and wonderful staff!!! Keep it up. I have already referred over 5 people to your site."

"Your service surpassed my expectations. It was great to have companies competing for my business. My rates were cut by half the amount I was originally paying."

"The response was prompt and helpful….agent answered various questions and provided quotes with options asked for."
Insurance Shopping Made Easy
Each month, InsureMe connects over 300,000 people just like you with local agents and national carriers to help save money on insurance.
Whether you are one of the over 2.5 million people who shopped for auto insurance using our portal last year, or one of our 10 customers from Talkeetna, Alaska, you can receive customized quotes with one simple form. It's insurance shopping made easy.
The InsureMe Process
To get the best coverage at the best price, request your free quotes now. We have thousands of insurance providers across the nation standing by to help.
Here's how the process works:
Complete one online form. This usually takes from 2 to 10 minutes and is required to ensure the most accurate quotes.
Get instantly matched with insurance and health discount providers in your area. Factors that affect which insurance providers you're matched to include the type of insurance desired, your location and, if applicable, your current insurance carrier.
See who you've been matched to. We'll display a list of agents or companies and their contact information for your convenience.
Take advantage of multiple agents and insurance companies competing for your business. When comparing offerings, don't forget to consider claims and billing features, along with additional items like roadside assistance and 24/7 customer support.
Get a great deal and save money on insurance!