The cost of auto insurance is based not only on your driving record, but also the year, make and model of the car you own. If you are currently looking for a car, or if you are looking to buy a new car in the future, you should always check with an insurance agent to see what the cost of insurance will be. There are many factors that determine if your car will have high auto insurance premiums.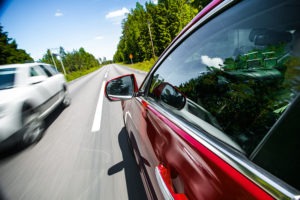 The types of cars that tend to have higher auto insurance premiums are:
Cars with high-tech accessories – Insurance companies take these high-tech toys into account when valuing the replacement cost of your car. Also, some of these accessories make your car a target for theft.
Sports Cars – Statistically, sports cars are more dangerous than the standard automobile. Sports-car drivers also tend to get more tickets than other drivers. Due to the added risk, your auto insurance company will charge you more for this type of car.
Expensive/Luxury Vehicles – Generally speaking, the more a car costs, the more it costs to fix or replace it. Auto insurance companies realize this, and they charge luxury-car owners more for insurance.
Vehicles Commonly Stolen – For one reason or another, certain car makes and models are targeted more often by car thieves. If you happen to own one of these models, your auto insurance will cost more due to the higher risk of your car being stolen.
Extremely Small Vehicles – While your compact car may get great gas mileage, chances are it will sustain massive damage if you are in an accident. This means it will cost your insurance company more. Therefore, your premium will be higher.
High Performance/High Horsepower Vehicles – If you buy a car with a high horsepower engine and/or high performance features, you are, statistically speaking, more likely to speed and drive dangerously. Once again, this makes you a greater risk for a car insurance company, and you will pay more for insurance.
Large SUVs – If you are involved in an accident while driving a large SUV, you are more likely to cause serious damage to the other car than if you were driving an average-sized car. If the accident is your fault, chances are the resulting damages to the other car will be more costly for your insurance company.
Knowing what vehicles cost more to insure will help you make wise decisions when purchasing a new car—and help you secure affordable car insurance!