Protecting Your Home Will Protect Your Homeowners Insurance Premium
If your home is protected from fire, theft, and natural disasters you are going to be less likely to make a homeowners claim. Insurance companies offer a discount for various home safety devices such as burglar alarms, smoke detectors and even dead bolt locks.
Also, if you are constructing a home, it is a good idea to make sure that the building material is suitable for the area in which you live. For example, if you live in an earthquake zone, your home should be built of materials that can withstand an earthquake.
If you are installing a security system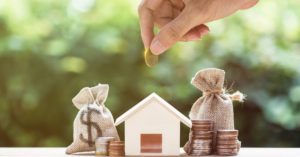 , check with your insurance company before your purchase to make sure the discount will apply.
Save by Getting Auto Insurance, Too
If your auto insurer also offers homeowners insurance, you may be able to save 15 percent or more on your insurance premiums with a multiple-policy discount. Further discounts could apply if you purchase life insurance through the same insurer.
Stop Smoking
Many residential fires start by careless smoking, so some insurance companies give discounts to households which do not contain smokers.
Avoid Placing Smaller Claims
It is a good idea, if at all possible, to avoid making small insurance claims that can cause your insurance rates to go up. While it is nice having financial help when making small repairs, it is probably better to pay for them yourself and avoid higher insurance rates.