Jill Overmyer
Qualifying for Medicare does not mean you get free health care. You'll still have plenty of out-of-pocket costs to contend with, like co-payments, deductibles and co-insurance. That's where a Medigap policy can help. Like its name suggests, such a policy helps fill Medicare's coverage gaps.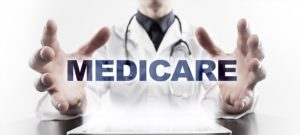 Medigap basics
Medigap supplements the coverage you're already getting from Medicare. You'll pay a monthly premium for it, in addition to your Medicare premium. After you receive care, Medicaid will pay its share — and then your Medigap policy will step in to pay some of your out-of-pocket costs.
Medigap is available to individuals who have Medicare parts A and B. However, individuals who have opted for a Medicare Advantage plan are not eligible for Medigap, according to the U.S. Department of Health and Human Services (HHS). And in most cases, those under 65 who are receiving Medicare for disability won't be able to get Medigap policies either.
Medigap coverage
Just as there are a variety of Medicare coverage types, there are a variety of Medigap plans available with different benefits. According to HHS, some of the benefits that various Medigap plans cover include:
Co-payments.
Co-insurance.
Deductibles.
Nursing facility care.
Foreign travel emergency costs.
Medigap policies generally do not cover costs associated with private nursing care, long-term care, medications, vision care and eyeglasses, hearing aids or dental care, according to AARP.
Different companies have different costs and criteria for eligibility, so if you are considering a Medigap plan, shop around to find out which provider best fits your budget and needs.
How to get Medigap
If you are eligible for a Medigap policy, your best option is to buy it during what is called your open enrollment period, according to HHS. Your enrollment period lasts six months. It begins on the first day of the month in which you're both at least 65 and enrolled in Medicare Part B.
During this period, insurance companies cannot deny you a Medigap policy or charge you more than the normal price for a policy. And unless you have a pre-existing medical condition, they also cannot delay starting your coverage. If you do have a pre-existing condition, an insurer may insist on a waiting period; during that time, it won't cover costs associated with that condition for a specified period.
If you want to drop your Medigap coverage, be careful, AARP warns. If you do, there's no guarantee you'll be able to get it back later, depending on your state's laws.