When you buy a new car, you can purchase a variety of products to protect your pocketbook in the event that the car — or any of its many components or systems — breaks down. If you buy a car at a dealership, you'll likely get a factory warranty, which usually provides bumper-to-bumper coverage up to a certain date or mileage limit. This warranty is meant to cover defects in material and workmanship.
But what if you want protection beyond your warranty? Mechanical breakdown insurance (MBI) can be an option.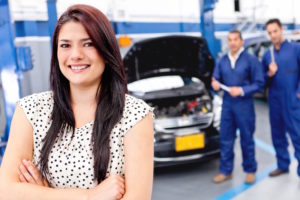 MBI vs. extended warranty
One option after your original warranty runs out is an extended warranty. This is a limited arrangement (often more limited than the initial warranty) sold by the dealer that covers specific components like the transmission and engine up to a certain date or mileage limit.
MBI is not a warranty. It's an auto insurance product sold by insurance companies. It's regulated by the state and guaranteed by state insurance funds, according to California's Insurance Center Associates, which offers MBI coverage. MBI policies generally offer broader protection than extended warranties do. And, because you're paying premiums rather than a lump sum, you can drop the coverage at any time.
Some MBI policies can be transferred to other vehicles and even other drivers. And they usually will allow you to select a repair shop of your choice, while extended warranties often restrict you to your dealership, according to Digital Federal Credit Union.
What does MBI cover?
Different providers offer different terms, of course. And, like any insurance product, MBI has restrictions.
GEICO's MBI policy, for example, is available for cars less than 15 months old and with less than 15,000 miles. Once you've got coverage, you can renew it up to 100,000 miles or seven years. The deductible is $250, and it covers essentially all parts. It does not, however, cover regular maintenance (like tune-ups, filters and fluids).
Insurance Center Associates lets customers buy an MBI policy for a new car up to one month (or 1,000 miles) before the factory warranty expires. Its coverage lasts up to six years or 100,000 miles. Used cars have more restrictions.
Digital Federal Credit Union offers three plans with varying levels of coverage. Although maintenance and cosmetic components aren't covered, its most inclusive plan covers things like the air conditioner, the battery and steering components.
Is it worth it?
As with any kind of insurance, MBI requires some planning — you can't buy it after your car becomes a clunker. And there are exclusions, as well as the chance your policy never will pay off. Yet if you plan on keeping your car past the expiration of your manufacturer's warranty, MBI can be a more flexible alternative to an extended warranty. Along with the right auto insurance coverage, it can bring peace of mind.