If you're like many people and have more things to do than there are hours in the day, no medical exam life insurance may be a viable option for you.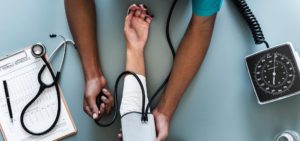 When the laundry is piling up, those videos need to be returned and you're still on chapter one of the book you bought three weeks ago, buying life insurance doesn't seem like a top priority.
But if you think about what life insurance protects—your family—you may see it as a more vital concern than those errands or chores. InsureMe can help you find the right policy by connecting you with agents on our network who will provide free quotes, so you get the best protection at the best price.
Now there is a way for you to fit this necessary purchase into your busy schedule—shop your rates right here on our site. Don't put it off another day.
| | |
| --- | --- |
| PROS | CONS |
| Faster: Companies can usually process your application faster than with medically underwritten life insurance. | Less Coverage: Most people who opt for no exam life insurance are applying for smaller amounts of insurance. |
| Simpler: Just fill out a health-status questionnaire, which will ask about your medical condition and history; no physical required. | Contestable Period: Most questionnaires are thorough and if you withhold health information, the company can cancel your policy. |
| Less Invasive: No medical, or no physical life insurance, doesn't require a doctor's exam. So, if you have a medical condition not asked about in the health questionnaire, you may have a better shot at getting some coverage. | More Restrictive: Generally, people over 50, in certain occupations or who have high-risk hobbies cannot obtain this form of life insurance. |
Are you a candidate for this type of coverage?
Got a Medical Condition?
Many people erroneously believe no medical exam life insurance is a perfect solution for someone with a pre-existing medical condition. Though you may be able to get insured through this route and perhaps pay a lower premium, it is not a loophole in the system.
You will have to answer questions about your medical condition and history. There is a period, which lasts one to two years, when the insurance company can modify or cancel your policy if you didn't fully divulge your health issues on the application.
However, if you do have a blemished medical history or suffer from a medical condition, you have options. Luckily, new tests, drugs and medical treatment strategies have caused companies to insure people with poor health—and do so at standard rates.
At InsureMe, we will take your information and try to match you with agents on our network who specialize in impaired risks.
Got a Full Plate?
No physical life insurance is ideal for those who juggle full schedules and are only applying for smaller amounts of insurance.
If you can't find the time to see a doctor to get an exam, but would like to get some coverage, this coverage is for you! The application can be processed more quickly than with medically underwritten life insurance.
And you don't have to see a doctor—just take some time to fill out a questionnaire.
Some Is Better Than None
According to the U.S. Life Insurance Ownership Study, of those individuals who said they might buy life insurance in the future, 60 percent said they just "haven't gotten around to it yet."
If you're part of that percentage, term life insurance might be the solution. You can get a policy now without the hassle of seeing a doctor, and upgrade to a different policy when yours has expired.
Life insurance guarantees your family's livelihood, so get moving toward ensuring its future today.