Asked by Justin from Detroit, MI
Justin:
Thanks for the question. It's a good one.
According to
the Insurance Information Institute
, "The term 'no-fault' auto insurance is often used loosely to denote any
auto insurance
program that allows policyholders to recover financial losses from their own insurance company, regardless of fault." [Emphasis added]
"But in its strictest form no-fault applies only to state laws that both provide for the payment of no-fault first-party benefits and restrict the right to sue, the so-called 'limited tort' option. The first party (policyholder) benefit coverage is known as personal injury protection (PIP)."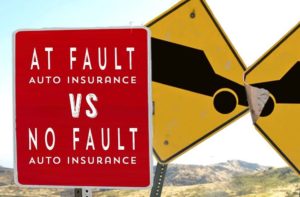 No-fault insurance laws were created to minimize costly and frivolous litigation and to speed up the claims process. (Breaking news: We Americans love to sue each other.)
But that doesn't mean motorists cannot sue each other in no-fault states. What it means is that there's a higher threshold that injured motorists have to reach before they can sue—the injury must be either quite severe or quite costly. In some states that threshold is in the form of a dollar amount. In others it's a written description.
States with no-fault insurance laws:
    * Florida
    * Hawaii
    * Kansas
    * Kentucky
    * Massachusetts
    * Michigan
    * Minnesota
    * New Jersey
    * New York
    * North Dakota
    * Pennsylvania
    * Utah
Please note: InsureMe Answers is not intended to be a substitute for advice from a licensed professional. For specific questions about a policy or claim, please contact your insurance agent or company.