Marcus Pickett
The number of Americans who get health insurance through their employers is dropping, according to March 2011 numbers from Gallup.  Between January 2008 and January 2011, the number of those covered by their employers dropped from 50 percent to 44.6 percent.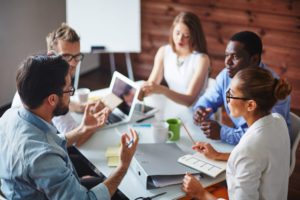 Over the same period, the number of Americans who received government-assisted health insurance (Medicare, Medicaid and military/veterans' benefits) rose from 22.5 percent to 25.7 percent, according to Gallup, while the number of Americans who were uninsured rose from 14.8 to 16.3 percent.
The fact that the drop in employer-sponsored health insurance was seen among all age groups (not just the elderly) shows that unemployment, rather than the retirement of aging baby boomers, is driving the decline.
Gallup's findings aren't the only statistics suggesting that fewer Americans are obtaining (and maintaining) health coverage through their jobs.
According to the Kaiser Family Foundation, much of the drop in employer-sponsored health insurance occurred between 2008 and 2009, when the coverage rate fell a full 3 percentage points. There was no one geographic region that was hit particularly hard or that was immune from this decline, according to Kaiser. Here are numbers for some U.S. regions:
South: Alabama (6.8 percent), Georgia (5.9 percent), Mississippi (4.4 percent).
Midwest: Illinois (4.9 percent), Indiana (4.7 percent), Ohio (5.3 percent).
New England: Delaware (4.7 percent), New York (4.5 percent), Vermont (4.7 percent).
West: Arizona (4.8 percent), Nevada (6.2 percent), Oregon (5.1 percent).
A survey by the New York State Health Foundation found a steep drop-off in employer-sponsored coverage in New York between 2003 and 2009 (from 69 percent to 58 percent). This corresponded with an increase in premium costs, which rose 7.3 percent in 2009 alone. According to the survey, 66 percent of New York companies reported that being able to afford health insurance for their employees was a struggle. As a result, employees are paying more for coverage, with contributions to their premiums more than doubling in 2009.
Consequences of losing employer-sponsored coverage
Adding salt to the wound, losing employer-sponsored health insurance often leads to a decline in someone's personal health, according to HealthReform.gov. It also can work the other way around. According to HealthReform.gov, those in poor health are more likely to lose the health insurance provided by their employers. If a worker or family member gets sick, the worker sometimes has to quit his or her job or work fewer hours, thus losing full-time health benefits. Because coverage in the individual market often is denied to people with pre-existing conditions, those who find themselves out of work may find themselves out of luck when it comes to affordable coverage.
The drop in employer-sponsored insurance has hit young adults especially hard. According to HealthReform.gov, 91 percent of young workers who lose their employer-provided coverage don't wind up getting private coverage.
Moreover, these younger adults often do not enjoy perfect health, as often is assumed. Roughly 15 percent of them report having at least one chronic condition, according to HealthReform.gov. And even those who are in good health can have their fortunes reversed in the blink of an eye if they get in a serious accident. Nearly one-fourth of young adults visited an emergency room in 2008.