Asked by Anonymous from United States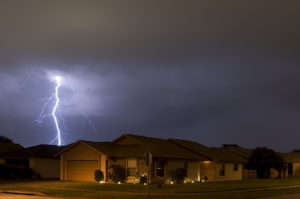 The good news is — yes it does.  Homeowners will cover your home, auto insurance will cover your car and health insurance would cover any personal injuries received by a lightning strike.
To get more indepth information, you can read our article "Lightning Claims Shocking".  If you'd prefer, you can read our recent blog post about lightning as well.
Please note: InsureMe Answers is not intended to be a substitute for advice from a licensed professional. For specific questions about a policy or claim, please contact your insurance agent or company.